ACEC Calls for Suspension of Health Insurance Tax
ACEC and a coalition of business allies are urging leadership in the House of Representatives to suspend a tax on health insurance plans offered by small firms. Click here to read the letter.

The Affordable Care Act imposed a tax on fully-insured, traditional health plans sold to individuals and small firms, which took effect in 2018. In January, Congress voted to temporarily lift the health insurance tax (HIT) for 2019. The coalition is asking Congress to defer the HIT for 2020, as premiums are already being developed.

ACEC supports full repeal of the HIT, and will work with Congress to eliminate health insurance taxes on employers of all sizes.
ACEC International Committee Engages with State, Commerce, Finance Organizations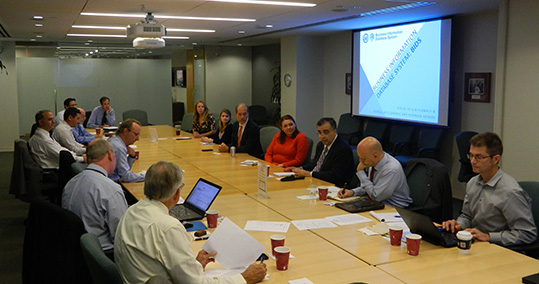 At the ACEC International Committee meeting in Washington, D.C. this week, officials from the Departments of State and Commerce discussed recent initiatives to promote business opportunities for U.S. engineering firms abroad.

Officials from the World Bank's Global Infrastructure Facility (GIF) organization also outlined their efforts with governments, financial institutions and investors to improve overseas prospects for U.S. firms.

Representatives from the International Finance Corporation (IFC) briefed members on financing available for private-sector work in developing countries.

For more information on ACEC's International Committee or to join, contact Dan Hilton.
Engineering Inc. Wins Top International Publication Awards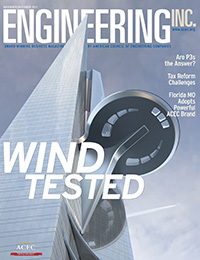 Engineering Inc. has received three Awards of Excellence in the 2018 APEX Awards—the annual international competition for corporate and nonprofit publishers, editors, writers and designers.

The May/June 2017 issue (EEA) won for overall magazine content; the January/February 2017 issue (Ripple Effect) was honored for overall design/layout; and the November/December 2017 issue (Wind Tested) was recognized for its cover design.

More than 1,400 entries from around the world took part in this year's Apex awards program.
ACEC/Massachusetts Supports U.S. Representative Jim McGovern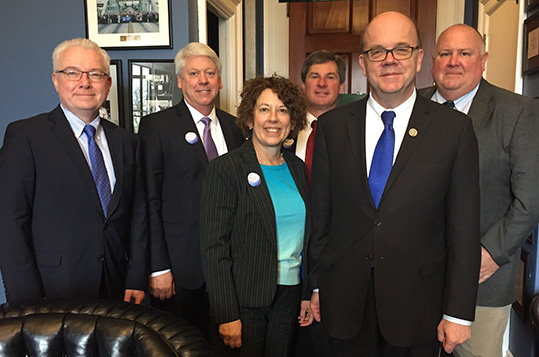 Peter Sheahan to Share Success Strategies at ACEC Fall Conference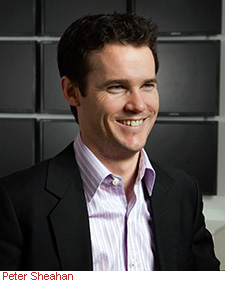 Business strategist and author Peter Sheahan will share his expertise on how firms can grow and thrive in today's challenging market at the 2018 ACEC Fall Conference in Las Vegas, October 28-31.

Sheahan is the founder and group CEO of the Karrikins Group, an international business consulting firm that works with some of the world's leading brands, including Apple, Goldman Sachs, Microsoft, Hyundai, IBM, Pfizer, and Wells Fargo. He is the author of seven books, including business best-sellers Flip, Generation Y, Making it Happen, and Matter, and has been named one of the 25 Most Influential Speakers in the World by the National Speakers Association.

Other Conference highlights include addresses by presidential historian Jon Meacham and inspirational speaker Mick Ebeling; CEO panels on "Gaining an Edge in a Competitive Market" and "Creating a Workplace to Attract and Retain the Best Talent;" more than 30 business management sessions, the CASE Risk Management Convocation, CEO Roundtables; the annual Awards Luncheon, and Sales & Marketing and Legal Counsel Forums.

For more information and to register, click here.
Only Six Seats Remain for ACEC's Pathways to Executive Leadership Program—Register Today
ACEC's 2018 Pathways to Executive Leadership program provides in-depth instruction on how to lead an A/E firm, giving participants the skills necessary to think strategically in their markets, build effective teams, and deliver great customer service.

Only six spaces remain for the 2018 program.

The program spans six months, beginning in October at the 2018 ACEC Fall Conference in Las Vegas and ending in April at the 2019 ACEC Annual Convention in Washington D.C., and includes both onsite and online sessions.

Pathways to Executive Leadership is designed for mid-career engineers at the cusp of firm leadership. It fills the professional training gap between ACEC's Business of Design Consulting program and the Senior Executives Institute.

"The focus on peer interaction and collaborative introspection made Pathways memorable, and the learning long-lasting," said Josh Reynolds, principal at Miyamoto International, Inc., who completed the 2017 program.

Faculty includes Geordie Aitken of the Aitken Leadership Group and Rod Hoffman of S & H Consulting.

For more information and to register, click here.
Online Class Examines Sexual Harassment Prevention in the A/E Workplace, July 24
In the July 24 online class Sexual Harassment Prevention in the A/E Workplace: Precautions, Policies and Procedures for 2018, a panel of experts will address how to create a professional and respectful work environment and a culture that discourages and eliminates sexual harassment.

Beverly Tompkins, corporate counsel of Simpson Gumpertz Heger, and Joanne Dekker and Kent Holland of ConstructionRisk Counsel will identify the elements of an effective policy prohibiting sexual harassment, examine options for training, and explore various hypothetical situations to gauge your own awareness.

Participants will:
Examine the laws, regulations and guidelines concerning sexual harassment
Understand what constitutes sexual harassment in order to identify and address it
Examine how the EEOC Guidelines are applied and enforced, and how your firm can be held liable for harassment by supervisors and non-supervisory employees
Identify the benefits of having a strong policy against sexual harassment and a related effective training program for staff
Apply key principles from these learning objectives to situations that may arise in the workplace
For more information and to register, click here.
The American Council of Engineering Companies
1015 15th St., NW, 8th Floor, Washington, DC 20005-2605
Phone:

202-347-7474

- Fax: 202-898-0068
www.acec.org
- E-mail:
acec@acec.org
Alan D. Crockett, Director, Communications
Gerry Donohue, Editor/Designer