Linda Bauer Darr Takes ACEC Helm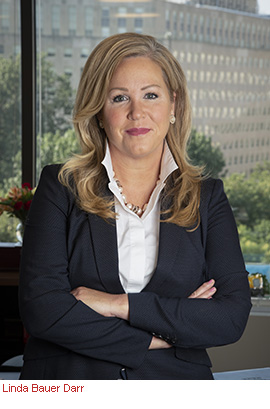 Linda Bauer Darr joined ACEC as president/CEO this week, replacing Dave Raymond, who has retired.

Darr comes to the Council from the American Short Line and Regional Railroad Association, where she served as CEO for four years. From 2007-2014 she led the American Moving & Storage Association. She also held senior positions at the American Bus Association and the American Trucking Associations, and from 1998 to 2000 served as U.S. deputy assistant secretary of transportation for budget and programs in the Clinton Administration. She began her career with the engineering firm EG&G.

"The engineering industry inspires people to achieve their loftiest goals," said Darr. "I want to showcase our industry's value and establish us as a thought leader on public policy."

The September/October issue of Engineering Inc. will feature an interview with Darr.

Darr can be reached by email or at 202.347.7474.
Treasury Releases Proposed Rule for Passthrough Tax Deduction; ACEC to Submit Comments
The U.S. Treasury Department and the Internal Revenue Service (IRS) released the first proposed rule to implement the new Section 199A passthrough tax deduction. ACEC will submit comments on the proposed rule and invites input from Member Firms.

The Tax Cuts and Jobs Act lowered the corporate tax rate from 35 percent to 21 percent and created the Section 199A 20-percent tax deduction for passthrough firms, including S corporations, partnerships, and LLCs. Advocacy by ACEC and our Member Firms resulted in engineering and architecture being fully eligible for the deduction.

Although additional rules are anticipated, this first regulation provides significant information for taxpayers claiming the deduction. Contact ACEC Director of Tax & Regulatory Affairs Katharine Mottley to provide feedback on the proposed rule and its impact.
ACEC Awards Minuteman Fund Grant To ACEC/Virginia And ACEC/Metro Washington To Close Virginia QBS Law Loophole
ACEC/Virginia and ACEC/Metro Washington will use a joint Minuteman Fund grant to help defray the cost of closing a statutory loophole in the Virginia Public Procurement Act (VPPA) that undermines the state's Qualifications-Based Selection (QBS) law.

A number of local governments and other public entities have taken advantage of current wording in the VPPA that appears to let them exempt themselves from QBS and adopt their own "procurement acts" that incorporate price into the selection methodology.

The Member Organizations plan to hold in-depth meetings with the chairs of key House and Senate committees to reinforce the public policy rationale for QBS. They will also draft legislation to close the loophole and conduct "in-district" one-on-one meetings with members of the General Assembly.

"This loophole is a dangerous and growing leak in the QBS dam which holds back the flood of price-based procurement of professional services," said Tim Groover, president/COO of Wiley|Wilson Inc. in Lynchburg. "We need to plug this leak as soon as possible."

Click here for more information on the Minuteman Fund.
Strong Effort by State's Emerging Leaders Helps New Hampshire Reach PAC Goal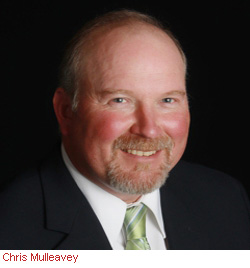 ACEC/New Hampshire has hit its ACEC/PAC goal for the first time, due in large part to the active support and involvement of the state's Emerging Leaders group.

Challenged by ACEC/New Hampshire leadership in February to help the state reach its ACEC/PAC goal, the state's Emerging Leaders committee organized several PAC events—a craft beer reception and a beach party event—and spoke with their peers and work colleagues about the importance of supporting the PAC with a personal contribution.

"The PAC effort began with the support of our state board, but it was this very engaged group of our younger members that made it happen, said ACEC/NH PAC Champion Chris Mulleavey of Hoyle, Tanner and Associates in Manchester. "I feel confident they have created a program that we can sustain for years to come."

For more information about ACEC/PAC and ACEC's political programs, visit the ACEC/PAC website or contact ACEC Executive Director of Political Affairs Greg Knopp or ACEC/PAC Director Jennifer Pugh.
Professional Liability and Climate Change Headline Risk Management Programs at ACEC Fall Conference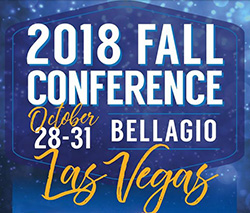 Of the more than 30 business management sessions at the upcoming 2018 ACEC Fall Conference in Las Vegas, October 28-31, six will focus on risk management:
Understanding Professional Liability Insurance
Professional Liability Claims - From Inception to Resolution
From Scope Creep to Profitability: Managing Change, Risk, and Client Expectations
Design-Build and Consulting Engineer Risk: The Better Path Forward
Climate Change and Resilient Design: Risk Management Considerations for Engineers
Managing Project Catastrophe - What Happens When Disaster Strikes?
Speakers include presidential biographer Jon Meacham, who will bring a historical context to today's politics; Not Impossible Labs CEO Mick Ebeling, who specializes in crafting innovative technological solutions to seemingly intractable problems; and business strategist Peter Sheahan, who will talk about how firms can target growth in a turbulent market.

Other Conference highlights include CEO panels on "Gaining an Edge in a Competitive Market" and "Creating a Workplace to Attract the Best Talent;" CEO Roundtables; the annual Awards Luncheon, and Sales & Marketing and Legal Counsel Forums.

For more information and to register for the Fall Conference, click here.
ACEC Boosts Scholarship Program to Attract Best and Brightest to Industry
To better compete with other industries for the best and brightest talent, the Council is enhancing students' ability to pursue engineering careers by boosting the ACEC scholarship program. Last year, the Council awarded scholarships to eight deserving students totaling $45,000.

To expand the program—making more and larger scholarships available—ACEC has launched a fundraising drive.

Members can invest in our industry's future by providing monetary support to the ACEC scholarship program today. All donations toward the program are 100 percent U.S. tax deductible.

For more information about the scholarships and to contribute, contact Daisy Nappier.
Submit Your Firm's Smart Transportation Infrastructure Projects to Engineering Inc. by September 7
The January/February 2019 issue of Engineering Inc. will spotlight Member Firm innovations in smart transportation infrastructure.

If your company has designed a smart transportation-related infrastructure project that you'd like to be considered for this special Engineering Inc. section, email the information below to Engineering Inc. Staff Editor Andrea Keeney by Friday, September 7, 2018:

In a one- or two-page document, submit the following: project name and location; project overview, including unique aspects/challenges; a project photo; and the name, title, phone number and e-mail address of the Member Firm executive to be interviewed for the project profile. The project can be under construction or recently completed.

If you have any questions, contact Andrea Keeney.
ACEC Seminar Laying the Foundation for Superior Project Managers Begins September 10; Register Today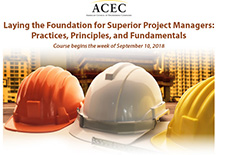 Designed to help new project managers gain skills and confidence to fit your firm's unique workflow specifications, Laying the Foundation for Superior Project Managers: Practices, Principles, and Fundamentals offers online, schedule-friendly training in the field of project management.

Combining the scheduling ease of video learning and the immediacy and intensity of a live classroom, this 9-module interactive course provides a convenient and cost-effective way to learn the fundamentals of project management—with little or no disruption to billable staff time.

Successful, profitable project delivery starts with superior management. Help your staff develop into confident, forward-thinking PMs with a course that adapts to their current workload while driving them to grow.

For more information and to register, click here.
Register for Induction into the Order of the Engineer at Fall Conference
The College of Fellows will host the induction ceremony for interested ACEC Members into The Order of the Engineer—a national organization dedicated to "upholding the standards and dignity of the engineering profession"—at the upcoming 2018 ACEC Fall Conference in Las Vegas.

The Order of the Engineer was initiated to foster a spirit of pride in the profession, emphasizing that the primary purpose of engineering is to serve the public and that all members of the engineering profession share a common bond.

At the Fall Conference ceremony, inductees will take the "Obligation of the Engineer" oath and be presented with a stainless steel ring as a symbol of membership.

Click here to register for the induction ceremony and to order rings. Click here to visit the Order of the Engineer website. For further information, contact Daisy Nappier.
Online Class Highlights Keys to Protect Assets and Preserve Bottom Line in Face of Calamity, August 14
In the August 14 online class Business Continuity Planning to Protect Property, People, and Profits, Dan Weedin of Toro Consulting will outline how creating and implementing a sound business continuity plan will help your firm manage any calamity and even be in a position to take advantage of opportunities always presented in a crisis.

Weedin will demonstrate how to:
Accelerate recovery after a crisis
Improve ability to avoid suspension of operations and loss of revenue
Enhance your risk financing (insurance) program to assure it works
Create a user-friendly guide that can be used by and "first responder" employee in the company
For more information and to register, click here.
The American Council of Engineering Companies
1015 15th St., NW, 8th Floor, Washington, DC 20005-2605
Phone:

202-347-7474

- Fax: 202-898-0068
www.acec.org
- E-mail:
acec@acec.org
Alan D. Crockett, Director, Communications
Gerry Donohue, Editor/Designer