Minuteman Fund Grant to ACEC/Missouri Supports November Ballot Initiative to Boost Gas Tax
ACEC has awarded a Minuteman Fund grant to ACEC/Missouri to help in advocating for a state ballot initiative that would increase the gas tax by 10 cents to fund transportation infrastructure maintenance and improvements, and law enforcement.

The measure is expected to generate at least $288 million annually to the State Road Fund for state law enforcement and $123 million annually to local governments for road construction and maintenance.

"Missouri hasn't had a gas tax increase since 1992," said ACEC/Missouri President/CEO Bruce Wylie. "This initiative will go a long way toward keeping up with inflationary project costs and leveraging the match necessary for future federal funding. Surveys have shown that gas tax is still the most acceptable method to fund roads and bridges in Missouri."

ACEC/Missouri has joined a coalition of stakeholder groups—SaferMO.com—which is mounting a statewide public relations campaign to urge voter support for the measure.

For more information about the Minuteman Fund, click here.
Member Feedback Sought on U.S. Treasury's Proposed Passthrough Tax Deduction Rule
Following the release of the first proposed rule for the new Section 199A passthrough tax deduction, ACEC is preparing to submit comments to the U.S. Treasury and Internal Revenue Service and is seeking input from Member Firms on the rule's impact.

The Tax Cuts and Jobs Act lowered the corporate tax rate from 35 percent to 21 percent and created the Section 199A 20 percent tax deduction for passthrough firms, including S corporations, partnerships, and LLCs. Advocacy by ACEC and Member Firms resulted in engineering and architecture being fully eligible for the deduction.

Additional rules are anticipated, but this first regulation provides significant information for taxpayers claiming the deduction. Contact ACEC Director of Tax & Regulatory Affairs Katharine Mottley to provide feedback on the proposed rule.
Alabama Makes PAC Goal; 12 States Have Already Hit Their 2018 Targets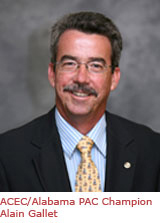 In 13 out of the past 14 years—and for the fifth straight—ACEC/Alabama has reached its ACEC/PAC goal.

"Credit goes to our PAC Champion Alain Gallet of Terracon for his energy, enthusiasm, and commitment to our success," said ACEC/AL Executive Director Renee Casillas. "He did an outstanding job motivating his peers to support ACEC/PAC."

Alabama joins 11 other states that have already reached their 2018 fundraising objectives: Indiana, Hawaii, Wisconsin, Georgia, Montana, Tennessee, Massachusetts, South Carolina, Rhode Island, Connecticut, and New Hampshire.

For more information about ACEC/PAC and ACEC's political programs, visit the ACEC/PAC website or contact ACEC Executive Director of Political Affairs Greg Knopp or ACEC/PAC Director Jennifer Pugh.
ACEC Environmental and Energy Committee Addresses PFAS, Cybersecurity Concerns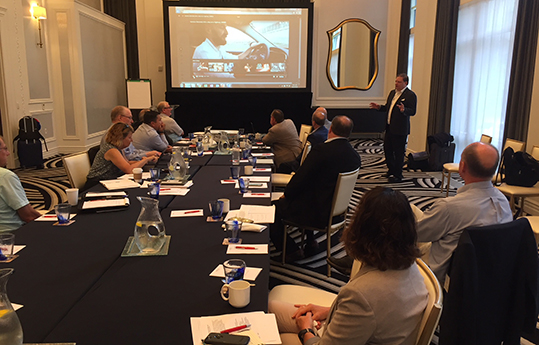 The EPA's potential designation of poly- and perflouroaklyl substances (PFAs) as hazardous contaminants would have a huge impact on the engineering industry, Chris Crockett, vice president of AQUA, a water utility, told the ACEC Environment and Energy Committee at its summer meeting in Pittsburgh this week.

In response to public concern, many states and cities are already setting standards in drinking water, some as low as ten parts per trillion, but if the EPA creates a national standard, facilities seeking a discharge permit could face major consequences and Superfund sites would abound. The Committee is looking to build a work group on emerging contaminants.

Grant Bramhal of the National Energy Technology Lab told committee members that productivity in the Marcellus shale gas region will grow from 10 percent of resource use to 20 to 30 percent in the next five to 10 years. David Spigelmyer of the Marcellus Shale Coalition said this growth will create enormous potential for petrochemical industry development in the region for decades to come.

On another issue, Chris Walcutt of DirectDefense, an information security services provider, painted a grim picture of cybersecurity threats to the U.S power industry. "Imagine sitting at your desk and losing total control of your cursor in your water, natural gas, or electric utility control room," he said, adding that it actually happened nearly three years ago in Ukraine. Utilities and their engineering firms are hardening their systems, but he said much work still needs to be done.

For more information on the E&E Committee, contact ACEC Environmental and Energy Programs Director Lynn Schloesser.
ACEC Fall Conference to be at Bellagio in Las Vegas—One of the "Top Hotels in the World"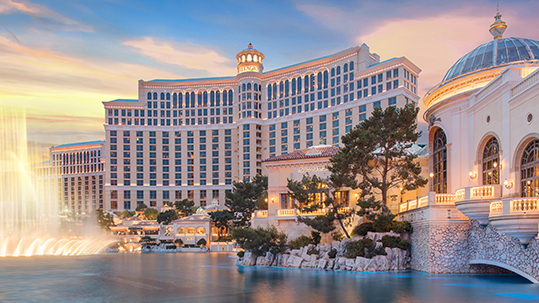 Submit Your Firm's Smart Transportation Infrastructure Projects to Engineering Inc. by September 7
The January/February 2019 issue of Engineering Inc. will spotlight Member Firm innovations in smart transportation infrastructure.

If your company has designed a smart transportation-related infrastructure project that you'd like to be considered for this special Engineering Inc. section, email the information below to Engineering Inc. Staff Editor Andrea Keeney by Friday, September 7, 2018:

In a one- or two-page document, submit the following: project name and location; project overview, including unique aspects/challenges; a project photo; and the name, title, phone number and e-mail address of the Member Firm executive to be interviewed for the project profile. The project can be under construction or recently completed.

If you have any questions, contact Andrea Keeney.
College of Fellows to Hold Charity Fun Walk at Fall Conference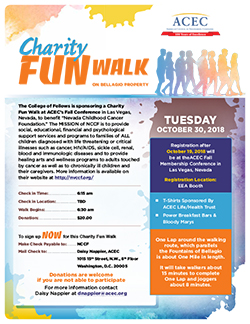 Walk a mile for a great cause at the upcoming 2018 ACEC Fall Conference in Las Vegas.

The College of Fellows will host its third annual Charity Fun Walk at the Fall Conference on Tuesday, October 30, featuring a one-mile lap that takes in the famous fountains at the Bellagio Resort in Las Vegas.

The walk will benefit the Nevada Childhood Cancer Foundation (NCCF), which provides social, education, financial, and psychological support services to families of children with life-threatening or critical illnesses. For more information about NCCF, click here.

Participants will receive commemorative T-shirts, sponsored by the ACEC Life/Health Trust. Power breakfast bars and Bloody Marys will also be provided.

For more information on the Charity Fun Walk and to register, click here or contact Daisy Nappier.
ACEC Seminar Laying the Foundation for Superior Project Managers Begins September 10; Register Today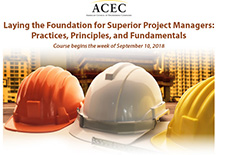 Designed to help new project managers gain skills and confidence to fit your firm's unique workflow specifications, Laying the Foundation for Superior Project Managers: Practices, Principles, and Fundamentals offers online, schedule-friendly training in the field of project management.

Combining the scheduling ease of video learning and the immediacy and intensity of a live classroom, this 9-module interactive course provides a convenient and cost-effective way to learn the fundamentals of project management—with little or no disruption to billable staff time.

Successful, profitable project delivery starts with superior management. Help your staff develop into confident, forward-thinking PMs with a course that adapts to their current workload while driving them to grow.

For more information and to register, click here.
ACEC/California Supports Congressman Swalwell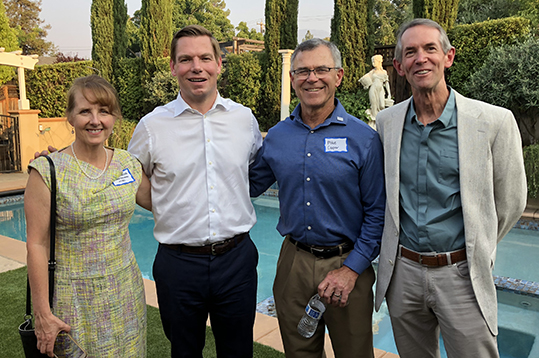 Member Organization EEA Contests Gearing Up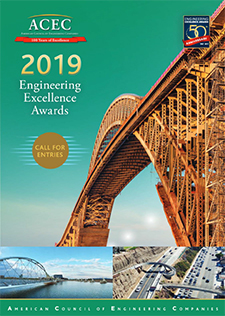 Have you recently completed a project that is worthy of state and national acclaim? Get the recognition you deserve by entering the 2019 Engineering Excellence Awards (EEA) competition—the "Academy Awards of the engineering industry."

EEA programs are already starting up in many states, and all will be underway before the end of the summer. All submissions to the 2019 national EEA must be entered through your respective state Member Organization. Click here for state executive director contact information and state EEA entry guidelines.

Submission deadline for the national EEA competition is Friday, January 4, 2019. For all registration information regarding the national EEA contest click here.
Online Class Highlights Keys to Working Effectively on Multidisciplinary Projects, August 30
When it comes to multidisciplinary projects, teamwork can make or break you. But how do you foster effective teaming across disciplines and departments?

In the August 30 online class Working Effectively on Multidisciplinary Projects as a Civil Engineer, Pennoni Regional Vice President Todd Hay will share his 23-years of multidisciplinary project knowledge so that your firm can more effectively cross-market, communicate between departments, and draft proposals for multidisciplinary projects. You'll also review a detailed example of a site plan/land development project dealing with surveyors, geotechnical engineers, and site engineers.

For more information and to register, click here.
The American Council of Engineering Companies
1015 15th St., NW, 8th Floor, Washington, DC 20005-2605
Phone:

202-347-7474

- Fax: 202-898-0068
www.acec.org
- E-mail:
acec@acec.org
Alan D. Crockett, Director, Communications
Gerry Donohue, Editor/Designer