ACEC/PAC Closes in on $1 Million in 2016 Fundraising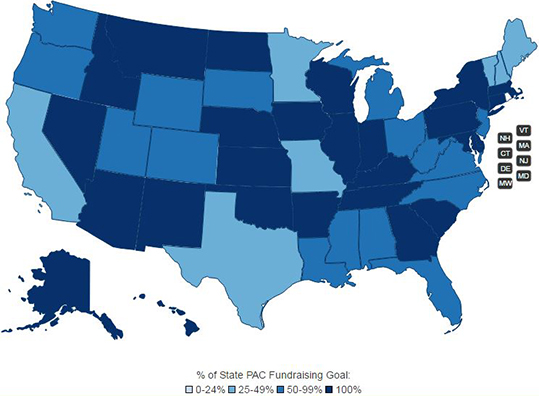 Twenty-six Member Organizations have reached their annual fundraising goals—and another 15 M.O.s are nearing theirs—pushing ACEC/PAC ever closer its strategic goal of raising $1 Million in 2016. To see how close your state is to its fundraising goal, visit the ACEC/PAC website and click on the state-by-state progress map.

"I can't emphasize strongly enough how important our ACEC/PAC fundraising efforts are to our federal advocacy programs," said ACEC President/CEO Dave Raymond. "When the 115th Congress is sworn in early next month we will have some real opportunities—and the necessary political resources."

For more information about ACEC/PAC and ACEC's political programs, visit the ACEC/PAC website or contact ACEC Executive Director of Political Affairs Greg Knopp, or ACEC/PAC Director Katherine Bohny.
Congress Clears ACEC-Supported Water Resources Bill
House and Senate leaders passed a major ACEC-backed water infrastructure bill in the closing hours of 2016 legislative session, and President Obama has signed the measure into law.

The Water Infrastructure Improvement for the Nation (WIIN) Act (formerly WRDA 2016) authorizes more than $11 billion for numerous Army Corps of Engineers projects to improve locks, dams, and ports, and to mitigate against storm and disaster damage.

The legislation includes $170 million to help the city of Flint, Michigan address lead contamination of its drinking water system, as well as additional funding to assist small and disadvantaged communities to comply with the Safe Drinking Water Act.

The measure also provides $515 million for water reuse, recycling and storage projects.

The WIIN Act reauthorizes the Great Lakes Initiative which will provide $1.5 billion in clean water infrastructure and habitat improvements, and also includes enhancements to the Water Infrastructure Finance and Innovation Act (WIFIA) program.

Following up on the passage of similar legislation in 2014, Congress has returned to a schedule of biennial approval of federal water infrastructure legislation, setting the stage for additional opportunities to address water issues in the new Congress.
50th Anniversary Engineering Excellence Awards Deadline Nears; Don't Get Shut Out!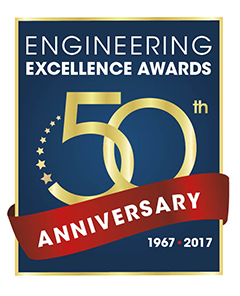 The deadline for submissions to the 2017 Engineering Excellence Awards (EEA)—the 50th Anniversary of the "Academy Awards of the engineering industry—is January 6, 2017.

The 2017 national EEA awards competition will include more top awards—16 Grand Awards and 20 Honor Awards. All awards will be presented at the 50th anniversary EEA Gala celebration—hosted by renowned comedian and screen actor Kevin Nealon—on Tuesday, April 25, 2017 in Washington, D.C. during the ACEC Annual Convention.

Only projects that are winners in their state EEA program are eligible for the national EEA competition. Firms entering a project must contact their State Organization to get a passcode for the National EEA online submission site. All entries for the national competition must be submitted online.

Click here for more information and to enter submissions.

For more information, contact Daisy Nappier at 202-347-7474.
Innovative Fundraising Raffle Helps Arkansas Reach ACEC/PAC Goal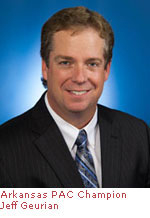 For the 12th straight year ACEC/Arkansas has met its ACEC/PAC goal, joining Indiana, Hawaii, Wisconsin, South Carolina, Tennessee, Montana, Delaware, Connecticut, Idaho, Nevada, Illinois, New Mexico, Metro Washington, Arizona, Kansas, Alaska, Georgia, Maryland, New York, Pennsylvania, Nebraska, North Dakota, Kentucky, Oklahoma, and Iowa.

To help ACEC/AR meet its goal, PAC Champion Jeff Geurian of CEI Engineering donated a drone as an in-kind contribution.

"Our members already know the importance of PAC support for our federal advocacy program," he said, "but the drone raffle added a different twist and attracted new donors to the cause. It was a tremendous success."

ACEC/PAC is sponsoring its own raffle, the annual Last Chance Sweepstakes with a chance to win three separate cash prizes totaling $3,500.

For more information about ACEC/PAC and ACEC's political programs, visit the ACEC/PAC website or contact ACEC Executive Director of Political Affairs Greg Knopp, or ACEC/PAC Director Katherine Bohny.
Commission Outlines Strategy to Build 21st Century Michigan Infrastructure
Michigan's 21st Century Infrastructure Commission released a landmark report last week, laying out a comprehensive plan to address the state's infrastructure needs over the next 20 years.

ACEC/Michigan Executive Director Ron Brenke was one of the 27 members of the commission, which was created by Governor Rick Snyder in March.

The Commission offered a series of recommendations for developing and integrating statewide infrastructure across four sectors: Water, transportation, energy and communications.

Enacting all of the recommendations would cost about $4 billion annually for 20 years. "I'm reasonably optimistic that we'll get funding," Brenke said. "We have the governor's support, which is huge."

As a first step, the Commission recommended creating the Michigan Infrastructure Council, which would develop and oversee a statewide asset management database across the four infrastructure sectors.

For more on the Commission and to read the report, click here.
Submit Your Firm's Innovative High-Rise Projects to Engineering Inc. by Jan. 6
The May/June 2017 issue of Engineering Inc. will spotlight Member Firm's innovations in high-rise construction, including office, commercial, residential and mixed-use.

If your firm has an innovative high-rise project that you'd like to be considered for in this special Engineering Inc. section, e-mail the information below to Engineering Inc. Staff Editor Andrea Keeney by Friday, January 6.

In a one- or two-page document, submit the following: project name and location; project overview, including unique aspects/challenges; and the name, title, phone number and e-mail address of the Member Firm executive to be interviewed for the project profile. The project can be under construction or recently completed.

If you have any questions, contact Andrea Keeney.
Capture Planning Process Improves Odds in Winning Competitive Projects, December 15
The December 15 online class Demystifying Client Selection Process Through Client Analysis Methods will present a proven capture planning process that wins more work—even in highly competitive selections.

In the session, you will learn how to better understand your prospective clients' decision-making process; how to better determine your win potential; and how to develop long-term client relationships.

For more information and to register, click here.
FHWA Clears Final Rule to Let State DOTs Widely Use CM/GC Project Delivery Method
The Federal Highway Administration issued a final regulation Dec. 2 that will allow state transportation agencies to use the "construction manager/general contractor" method for federal-aid highway projects nationwide. The rule, which goes into effect on January 3, 2017, allows project designers to tap the know-how of actual builders during the design phase.

"A number of states including Utah, Colorado and Arizona have used the CM/GC project delivery method on federal-aid highway projects," according to the FHWA. "These projects have shown that early contractor involvement through the CM/GC method has the potential to improve the quality, performance and cost of the project while ensuring that construction issues are addressed and resolved early in the project development process."

For more information, click here.
Dodge Momentum Index Increase Suggests Construction Activity to Strengthen into 2017
The Dodge Momentum Index, which measures the first report for nonresidential building projects in planning, climbed 0.3 percent higher in November t0 133.2. The Index has moved up in 10 of the last 12 months and stands 18 percent higher than the November, 2015 reading.

Dodge analysts says the Index suggests that construction activity will continue to strengthen in 2017.

The commercial building component of the Index rose 4.1 percent in November, and is up 35 percent year-over-year. In contrast, the institutional component slipped 5,3 percent in November and is down 2 percent from last year.

For more information, click here.
The American Council of Engineering Companies
1015 15th St., NW, 8th Floor, Washington, DC 20005-2605
Phone:

202-347-7474

- Fax: 202-898-0068
www.acec.org
- E-mail:
acec@acec.org
Alan D. Crockett, Director, Communications
Gerry Donohue, Editor/Designer