Odyssey Leadership Program 2017-18
ACEC/MA 2017-2018 ODYSSEY LEADERSHIP PROGRAM

The American Council of Engineering Companies of Massachusetts (ACEC/MA) is once again pleased to offer the 2017-2018 Odyssey Leadership Program, part of the ACEC/MA Leadership Development Program.This highly rated, intermediate leadership development program will focuses on the key leaders within firms that have acquired the knowledge and skills taught in the ACEC/MA Emerging Leaders program, but now strive to further develop their leadership skills. Odyssey is an extended program over nine months with eight formal training sessions and one individual session focused on leadership development.

Early Registration open until Septemer 1st

Please forward your registration form, current resume and an answer to the following question:

"What do you hope to gain from your involvement in the ACEC/MA Odyssey Leadership Program?" to acecma@engineers.org

Theplanned course outline is shown below.

An Odyssey Program Brochure with more information and registration form will be available soon.

Four Basic Elements For Leadership Skills
UnderstandingSelf
Well-defined Personal Vision
Understanding Others
Communicating to Motivate

Overview Of The Leadership Program
Odyssey includes eight(8) formal, full-day training sessions held over nine months, plus one individual coaching session.

All sessions, except Session 3, are held at the Babson Executive Conference Center on the Babson College Campus in Wellesley, MA.
Session 3 is one-on-one coaching, this will be at The Engineering Center Education Trust,
One Walnut Street, Boston, MA 02108

Course Fee, includes instruction, all course materials, lunch and food breaks.

PDHs: 58 PDHs. ACEC/MA, through the Registered Continuing Education Program, is providing professional development hours to meet certain continuing education requirements for licensure in some states. New York, Florida, Louisiana, North Carolina, and Oklahoma require pre-approval of PDH sponsors. The Odyssey program has not been pre-approved in those states.

ACEC/MA Members (or ACEC members in other New England states) If your firm is a member, you are a member.To receive a member discount rate you must login in using your personalized login information. If you do not recall your personalized login information, contact acecma@engineers.org or call 617/227-5551.


Schedule (be sure to reserve these dates):

September 14, 2017
Session 1 - Leadership Principles

October 12, 2017
Session 2 - Understanding Yourself and Others Better

November 13 &14, 2017
Session 3 - Individual meetings—One-on-One Coaching sessions

December 7, 2017
Session 4 - Communicating to Motivate

January 11, 2018
Session 5 - Leading Strong-Willed/Difficult People and Leading in Conflict Situations

February 8, 2018
Session 6 - Leading Change: Creating environments For Change and Overcoming Resistance to change

March 8, 2018
Session 7 - Empowering and Growing Others: Delegating, Coaching, Mentoring, and Empowering

April 5, 2018
Session 8 - Taking & Controlling Personal Risk; Defining Your PersonalLeadership Style

May 3, 2018
Session 9 - Inspiring Leadership In Others; Creating A Leadership Culture; Creating a Personal Growth Path


Register early. Class size limited to 20 participants.
Attendance is limited to one employee per member firm.
Additional employees from the firm can be placed on a waiting list.
EDUCATION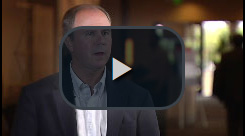 Click the video above to learn why ACEC Business Education will help your firm thrive.
ONLINE CLASS
Taking Stock of the Engineering Industry in 2018 - The Economic and Market Trends Shaping the Industry
July 11, 2018
1:30-3:00 pm (ET)
Register Today >
ONLINE CLASS
Up, Up and Away - M&A Trends, Tactics, and Outlook for Engineering Firms
July 18, 2018
1:30-3:00 pm (ET)
Register Today >
NEW RESOURCE
Public-Private Partnerships and Design-Build: Opportunities and Risks for Consulting Engineers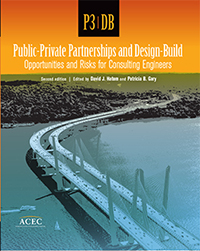 Public-Private Partnerships and Design-Build: Opportunities and Risks for Consulting Engineers provides new industry information and experience on P3 and Design-Build approaches, and offers timely recommendations about the rewards, challenges, and risk exposures for engineering firms looking to succeed in today's still evolving project work environment.Details
2018 Bundle of Salary Surveys of Engineering Firms (ZweigWhite)
The 2018 Engineering Firm Salary Surveys are the most up-to-date and comprehensive compensation survey reports for engineering firms operating in each region of the U.S. Details
TRUSTS
ACEC's Trust Programs are designed to enhance your membership investment by helping to control your firm's costs. More Info