Fall ACEC 2019 Tri-State Conference
09-22-2019 09:00 AM 09-24-2019 05:00 PM 15 Fall ACEC 2019 Tri-State Conference Fall ACEC 2019 Tri-State Conference Tropicana, 2831 Boardwalk, Atlantic City, New Jersey 08401 ACEC acec@acec.org false MM/DD/YYYY add to calendar
On September 22-24, 2019, ACEC New Jersey will host the 2019 Tri-State ACEC Fall Conference. This unique conference will feature sessions geared towards engineering professionals from New York, New Jersey and Pennsylvania, as well as programming for CFOs and Emerging Leaders.
Registration is now available! View registration rates.
Register online, or download the registration form.
Sponsorship is also available. Download the sponsorship guide.
Reserve your hotel room via the hotel room reservation form. Return to ACEC NJ at info@acecnj.org
Featuring Dedicated CFO Track (agenda subject to change):
Sunday, September 22: Reception/Program

Monday, September 23

9:15am – 10:15am | Risk Management Panel
10:30am – 11:30am | Extending Your Firm's Geographic Footprint Panel
1:00pm – 2:00pm | Technology Panel
2:15pm – 3:15pm | Millennials & Equity Ownership
3:30pm – 4:30pm | Developing Superstar Employees
4:45pm – 5:30pm | CFO/HR Roundtable
Questions? Contact ACECNJ at 732-606-5755 or email info@acecnj.org.
Thank You Current Sponsors
Platinum
Greenman-Pedersen, Inc.
Jacobs
Lanyard
Gold
HNTB New York Engineering and Architecture, P.C.
Jaros, Baum & Bolles
Urban Engineers of New York, D.P.C.
Hotel Key
Silver
RGA
ACEC Retirement Trust
Petty Burton Associates - A Division of William H. Connolly & Co., LLC
Coffee Bar
Notepad
EDUCATION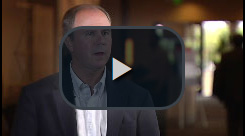 Click the video above to learn why ACEC Business Education will help your firm thrive.
ONLINE CLASS
Define Your Terms: Smarter Scope & Design Budget Management
August 15, 2019
1:30-3:00 pm (ET)
Register Today >
ONLINE CLASS
Knowledge Is Revenue: How to Conduct Killer Competitor Research
August 20, 2019
1:30-3:00 pm (ET)
Register Today >
NEW RESOURCE
Capture Planning for the Win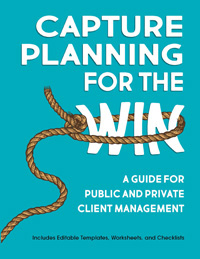 Capture Planning for the Win is a step-by-step, scalable capture and pursuit management guide that will help you evaluate and improve your firm's business development capabilities.Details
2019 Salary Survey of Engineering Firms (ZweigWhite)
The ZweigWhite 2019 Engineering Firm Salary Survey is the most up-to-date and comprehensive compensation survey report for engineering firms operating in every region of the U.S. Details
TRUSTS
ACEC's Trust Programs are designed to enhance your membership investment by helping to control your firm's costs. More Info