Sign up for our EEA Ceremony & February membership meeting here!
Project Management Bootcamp Presented by PSMJ February 22-23 Tulsa, OK
With over 41,000 engineering firm professionals trained so far, PSMJ's legendary A/E/C Project Management Bootcamp remains the MUST-ATTEND skill-building experience for rising leaders.
For over 20 years, sending key staff through PSMJ's A/E/C Project Management Bootcamp has been standard practice for engineering firms committed to superior financial results, ecstatic clients, and a winning culture. Smart executives know their most valuable contributors will return with new confidence and new skills to deliver eye-popping profit and project performance. Now ACEC Oklahoma has partnered with PSMJ to bring this breakthrough event to Tulsa, Williams Center Tower 1.
Final Registration Deadline: Feb 17, 2023 ($1,695 Member / $1,795 Non-Member)
LEADERSHIP FOR ENGINEERS 2023: Registration is open for leadership for engineers. We are accepting 15-applicants on a first come, first serve basis and the program cost is $1,995. The conference sessions are listed on the calendar. Please complete the application and return via email to info AT ACECOK DOT COM.
The ACEC OKLAHOMA and the American Council of Engineering Companies (ACEC) are the only state and national engineering organizations devoted exclusively to advancing the business interests of consulting engineering firms. While there are many technical and professional societies promoting the practice of engineering, ACEC OKLAHOMA and ACEC concentrate on the BUSINESS of design consulting.
ACEC OKLAHOMA and ACEC's professional staff constantly provide services and assistance to assure that private-practice consulting engineering firms have the best possible business, economic and political environments in which to operate your business. These initiatives are all designed to enhance your bottom line.
---
2023 Engineering Excellence Awards
---
The Benefits of the ACEC Retirement Trust
---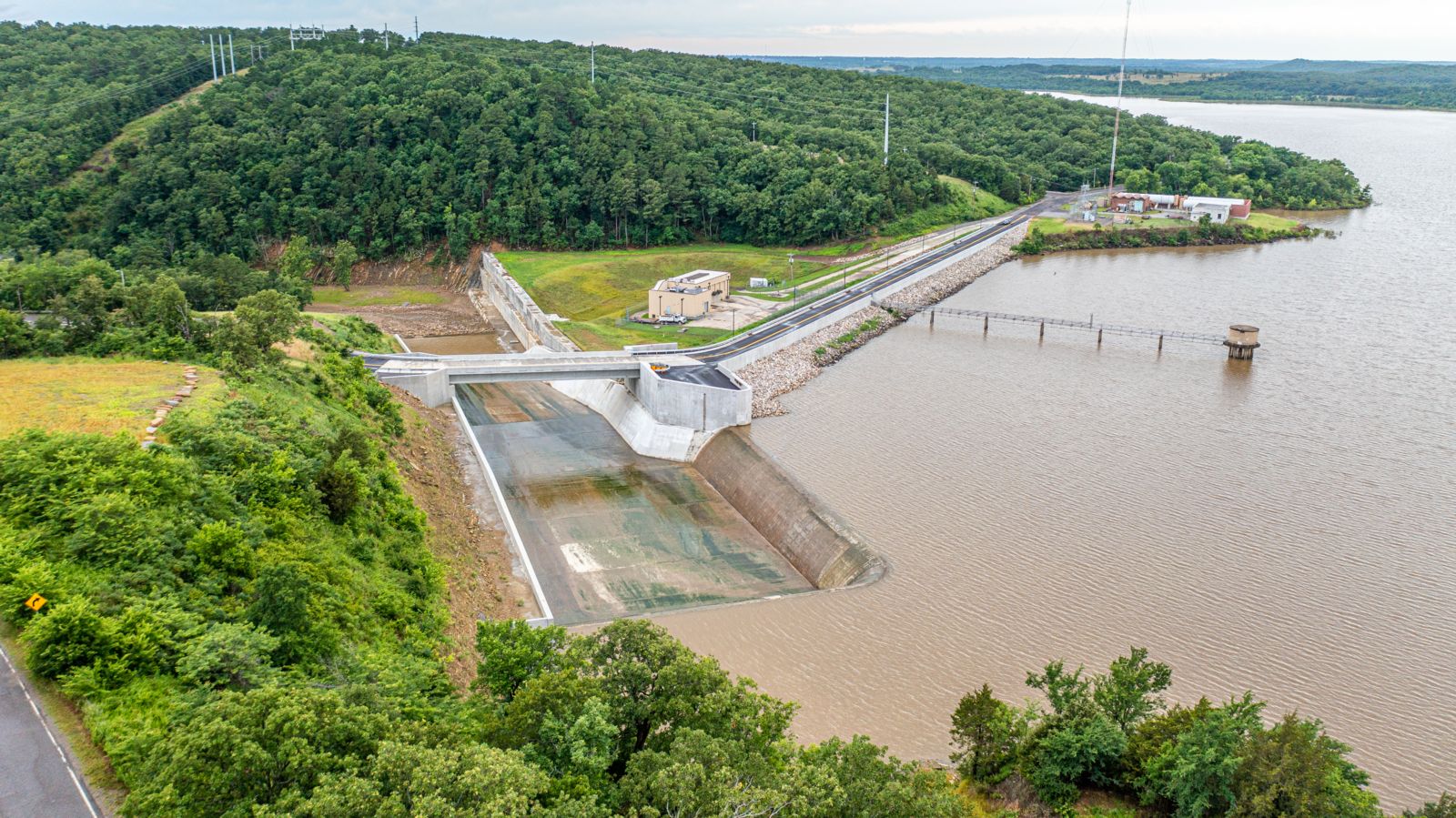 2021 Engineering Excellence
Grand Conceptor Award
Freese & Nichols Corporation
Atoka Dam & Spillway
Atoka, OK
Click Here to See All 2021 Winning Projects
---
Fri, Jan 20, 2023
Project Management Bootcamp Final Registration Deadline
Thur, Feb 9, 2023
2023 EEA Ceremony & Quarterly Board Meeting
3:30 PM Board Meeting, 4:30 PM Membership Meeting and EEA Honors
Main Street Loft (Second Floor of Main Street Tavern) 202 S. Main Street Broken Arrow, OK 74012
Wed-Thur, Feb 22-23, 2023
Project Management Bootcamp
Williams Center Tower 1, Tulsa, OK
One West 3rd St, First Floor. St. Francis Room,. Tulsa, OK 74103
April 20, 2023
Board and General Membership Meeting
Board Meeting 10:00 AM
General Membership Meeting 12:15 PM
TBD Oklahoma City, OK
June 7-9, 2023

Midstates Conference
Double Tree by Hilton Springfield, MO
Aug 24-25
Leadership for Engineers Session One
Tulsa, OK TBD
September 14-15

Leadership for Engineers Session Two
Stillwater, OK
September 21-22

2023 ACEC/ODOT Partnering Conference
Tulsa, OK Location TBD
October 5-6
Leadership for Engineers Session Three
Bricktown Hampton Inn Oklahoma City, OK

November 2
Board & General Membership Meeting
Location TBD