Special Activities and Tours
(CANCELLED) Tour of the Mob Museum
Monday, October 29, 2018
2:00pm - 5:00pm
Located in the heart of downtown Las Vegas, the Mob Museum, the National Museum of Organized Crime and Law Enforcement, is housed inside the restored former federal courthouse and U.S. Post Office - one of the few historically significant buildings left in all of Las Vegas. The museum offers a bold and authentic view of organized crime from vintage Las Vegas to the back alleys of American cities and increasingly across the borders and networks of the entire world. During this guided tour, you will learn about real stories and actual events of Mob history and experience interactive exhibits and one-of-a-kind Mob and law enforcement artifacts.
Cost: $75.00 per person
Charity Fun Walk
Tuesday, October 30, 2018
6:15 am-7:30 am
Walk a mile for a great cause at the upcoming 2018 ACEC Fall Conference in Las Vegas.
The College of Fellows will host its third annual Charity Fun Walk at the Fall Conference on Tuesday, October 30, featuring a one-mile lap that takes in the famous fountains at the Bellagio Resort in Las Vegas.
The walk will benefit the Nevada Childhood Cancer Foundation (NCCF), which provides social, education, financial, and psychological support services to families of children with life-threatening or critical illnesses. For more information about NCCF, click here.
Participants will receive commemorative T-shirts, sponsored by the ACEC Life/Health Trust. Power breakfast bars and Bloody Marys will also be provided.
To download a registration form for the 2018 Charity Fun Walk, click here. For more information, contact Daisy Nappier.


Red Rock Canyon Tour
Tuesday, October 30, 2018
8 am-12 pm
Red Rock Canyon National Conservation Area, only 30 minutes from the Strip, has scenery so dramatic it's often selected as the backdrop for movies and commercials. Along the 13-mile scenic drive you'll view the impressive Wilson Cliffs, part of the 65-millionyear- old Keystone Thrust. Numerous geological features abound, including the fossilized sand dunes of the brilliantly colored Calico Hills. A brief stop at the visitor center includes fascinating exhibits, a desert tortoise habitat, and a gift shop. Beautiful desert wildflowers, ancient Native American pictographs, and diverse vegetation make this tour one you'll never forget.
Cost: $125.00 per person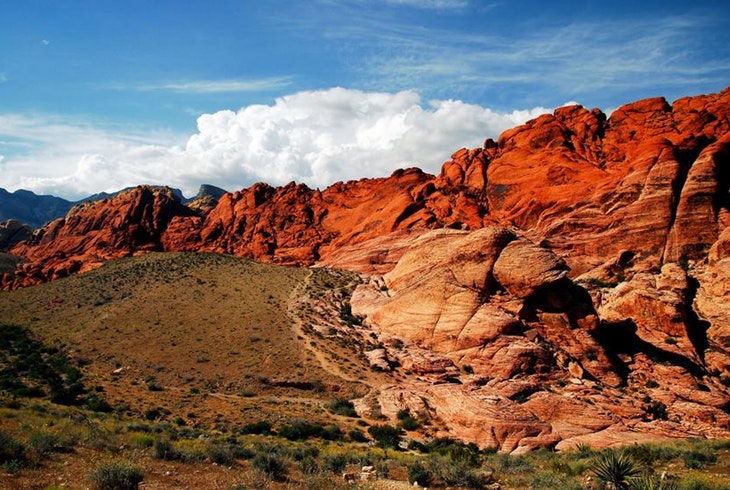 Tour of the Hoover Dam
Wednesday, October 31, 2018
8 am-11:15 am
Enjoy an up close tour of this man-made wonder of the modern world. Your tour guide will, en route to Hoover Dam, give an overview and history of the dam. You will explore two floors of the Visitor Center showcasing the History of the Hoover Dam and you will have access to the Observation Deck and can walk on the Dam itself.
Cost: $73 per person