Geoprofessional Coalition
Join Geoprofessional Coalition Today for a More Successful Practice!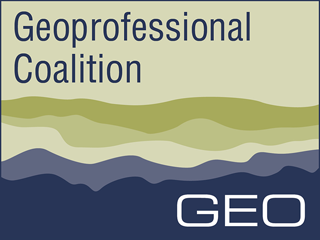 WHO WE ARE
The Geoprofessional Coalition represents the unique needs of firms that offer geoprofessional services. Our goal is to strengthen the business environment and image of the geoprofessional industry with clients, agencies and other engineering professionals.
WHAT WE DO
The Coalition focuses on providing quality developement services for both the private and public sectors. The Coalition works with other industry associates outside of the engineering realm, and acts as an advocate for member firms, addressing the issues influencing geotechnical consulting.
OUR MISSION
Provide business practice programs and information for geoprofessional firms
Provide a peer to peer forum for firms to express their own business concerns
Develop liaison relationships with client industry associations
Monitor trends and changes in the industry to help firms maintain and enhance profitability
Monitor legislative and regulatory issues that affect geoprofessional activities — assist in advocacy efforts by ACEC where needed

WHY YOU SHOULD JOIN
By connecting with other geoprofessionals and sharing best business practices, members are able to improve their management expertise as well as increase business efficiency and overall profitability.
Geoprofessional Coalition Membership Benefits include:
ACEC Coalitions
1015 15th Street NW, 8th Floor
Washington, DC 20005
Phone 202.347.7474
Fax 202.898.0068