ACEC Finance Forum
Through ACEC's Finance Forum and its accompanying listserv, professionals are connected to a network of their peers in an informal, roundtable setting. Professionals share best practices, discuss problems and solutions, gain valuable insights into industry trends, and network with each other.
The Finance Forum holds one and a half day long workshops, structured for networking with peers, in an interactive roundtable format. Facilitators develop a basic agenda with input from participants and discuss emerging trends and problem solving in the workplace.
Recent topics have included:
New SBA Size Determination
FASB, IRS, FAR, AASHTO — what's new in government contracting and audit
Internal Value formulas
Ownership Transition
Acquisition War Stories
New IT Issues
Contacting Issues
Accounting software successes
Risk Liability Insurance
Government Compliance Programs
Apps for Field Work
Fair Labor Standards Act
Federal Acquisition Regulations
Ownership Transition
Training Requirements
Incentive Compensation
Best Practices
Role of the CFO
The next meeting of the Finance Forum is:
September 11-12, 2017
Austin, TX
Save the date!
Participants to the Finance Forum will receive access to its listserv and continue receiving valuable insight and information through member interaction.
For more information on the Finance Forum or its listserv contact:
La'Creshea Makonnen
ACEC
1015 - 15th Street, NW, 8th Floor
Washington, DC 20005
Email: education@acec.org
Phone: 202-347-7474
Fax: 202-789-7220
EDUCATION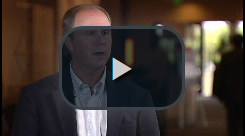 Click the video above to learn why ACEC Business Education will help your firm thrive.
ONLINE CLASS
Introduction to Envision and Sustainable Infrastructure
August 1, 2017
1:30-3:00 pm (ET)
Register Today >
ONLINE CLASS
Before You Sign the Design Services Contract...
August 2, 2017
1:30-3:00 pm (ET)
Register Today >
Public-Private Partnerships and Design-Build: Opportunities and Risks for Consulting Engineers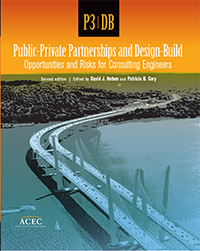 Updated for 2017, the book provides new industry information and experience on P3 and Design-Build approaches, and offers timely recommendations about the rewards, challenges, and risk exposures for engineering firms looking to succeed in today's still evolving project work environment. Details
2017 Bundle of Salary Surveys of Engineering Firms (ZweigWhite)
The 2017 Engineering Firm Salary Surveys are the most up-to-date and comprehensive compensation survey reports for engineering firms operating in each region of the U.S. Details
TRUSTS
ACEC's Trust Programs are designed to enhance your membership investment by helping to control your firm's costs. More Info