Reach the Full Spectrum of Engineering Industry Decision Makers
Get your company name and brand in front of engineering decision makers. We offer both exclusive and custom sponsorships for ACEC events and Engineering Influence Podcast.
Place your brand in front of decision makers from 5,500 engineering firms with ACEC's advertising solutions. Your brand will be seen by the CEOs, CFOs, CIOs as well as the project managers, surveyors, architects and other specialists of our member firms.
Meet in person with top A/E executives and decision makers from across the country. We offer turnkey solutions to make exhibiting easy.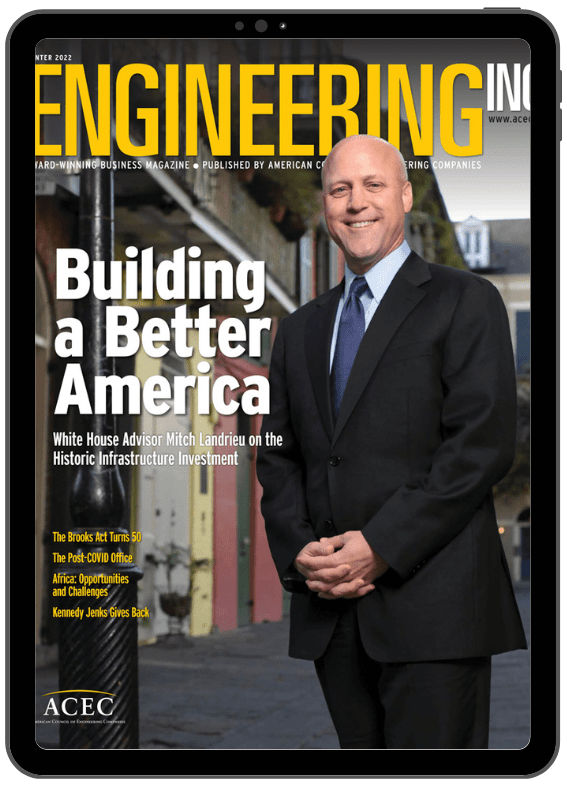 Engineering Inc - Digital Version
ACEC's award-winning magazine is available in a fully interactive digital version. Readers can forward articles to colleagues and click on ads that redirect them to your website for more details about your product and services.
Audience: CEOs, Chairmen, Presidents and other C-level administrators representing the top engineering firms throughout the nation and the world - Including nearly 80% of the ENR500 - all key buyers of engineering
Circulation: 34,200 – ACEC member firms, affiliates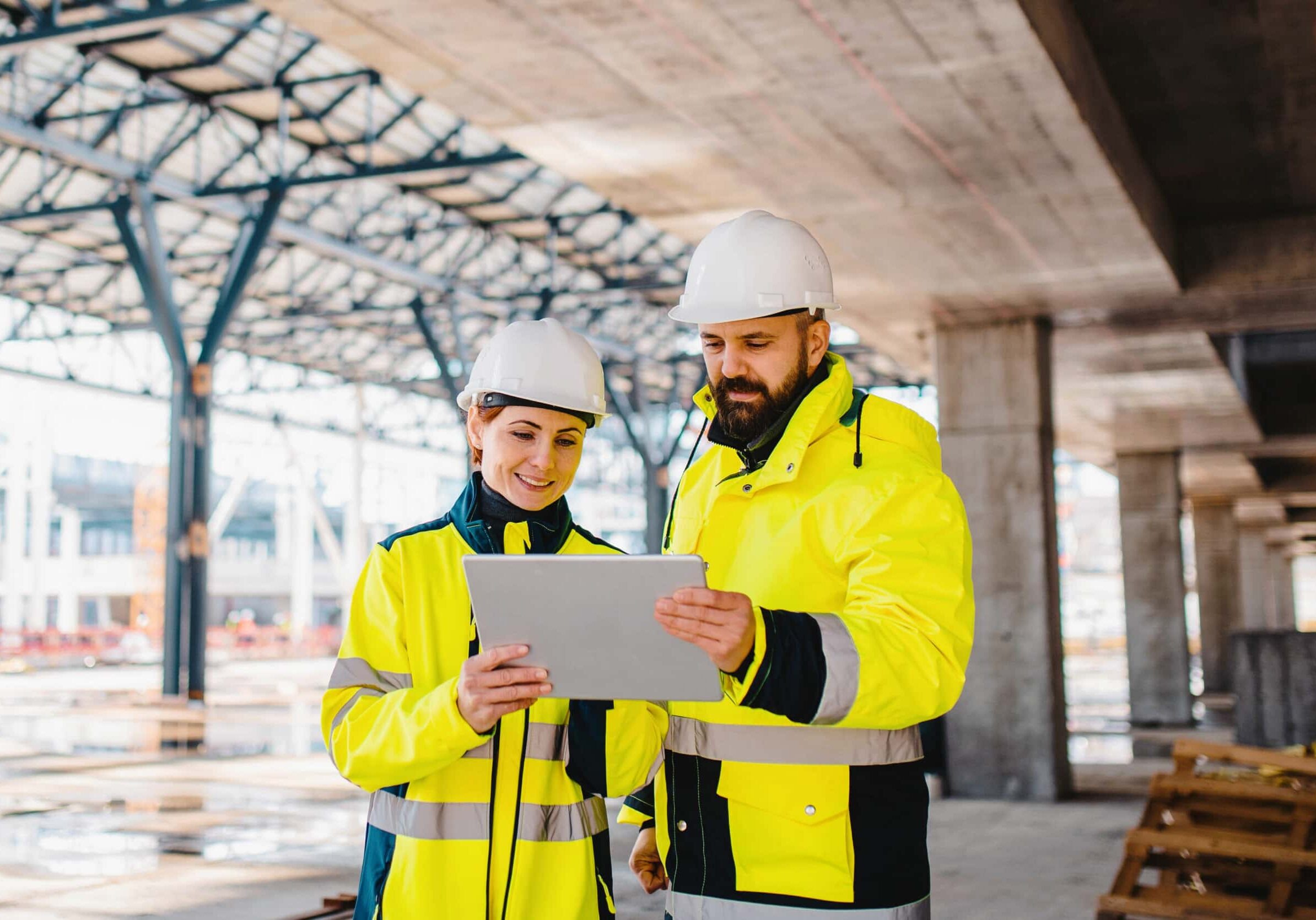 Placing advertisements on acec.org provides you with a unique opportunity to build your brand, promote your products and services and grow your business.
95,313 Monthly page views
66% of visitors are ACEC Members
46% new visitors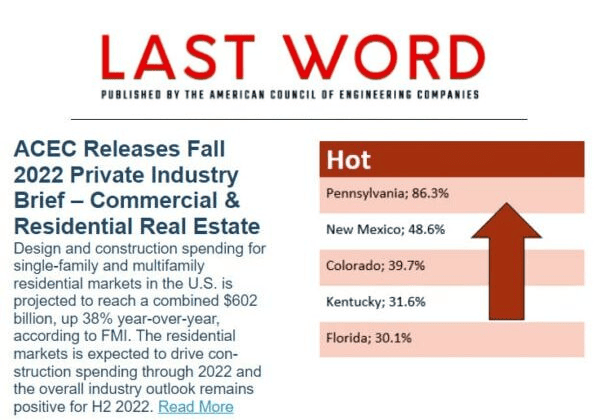 The Last Word
The Last Word is ACEC's weekly e-newsletter and blog with current news affecting the engineering industry.
This Week
The This Week e-newsletter is sent every Monday and provides information about upcoming programs, events and job opportunities.
Retargeting
Our audience becomes your audience with retargeting. Get exclusive direct access to ACEC's website visitors and retarget your company's ads that will showcase your brand, anywhere they visit online.
Don't rely on broad, generic targeting on common ad platforms to market your company. Stand out with ACEC's uniquely qualified audience that will showcase your business to your target audience.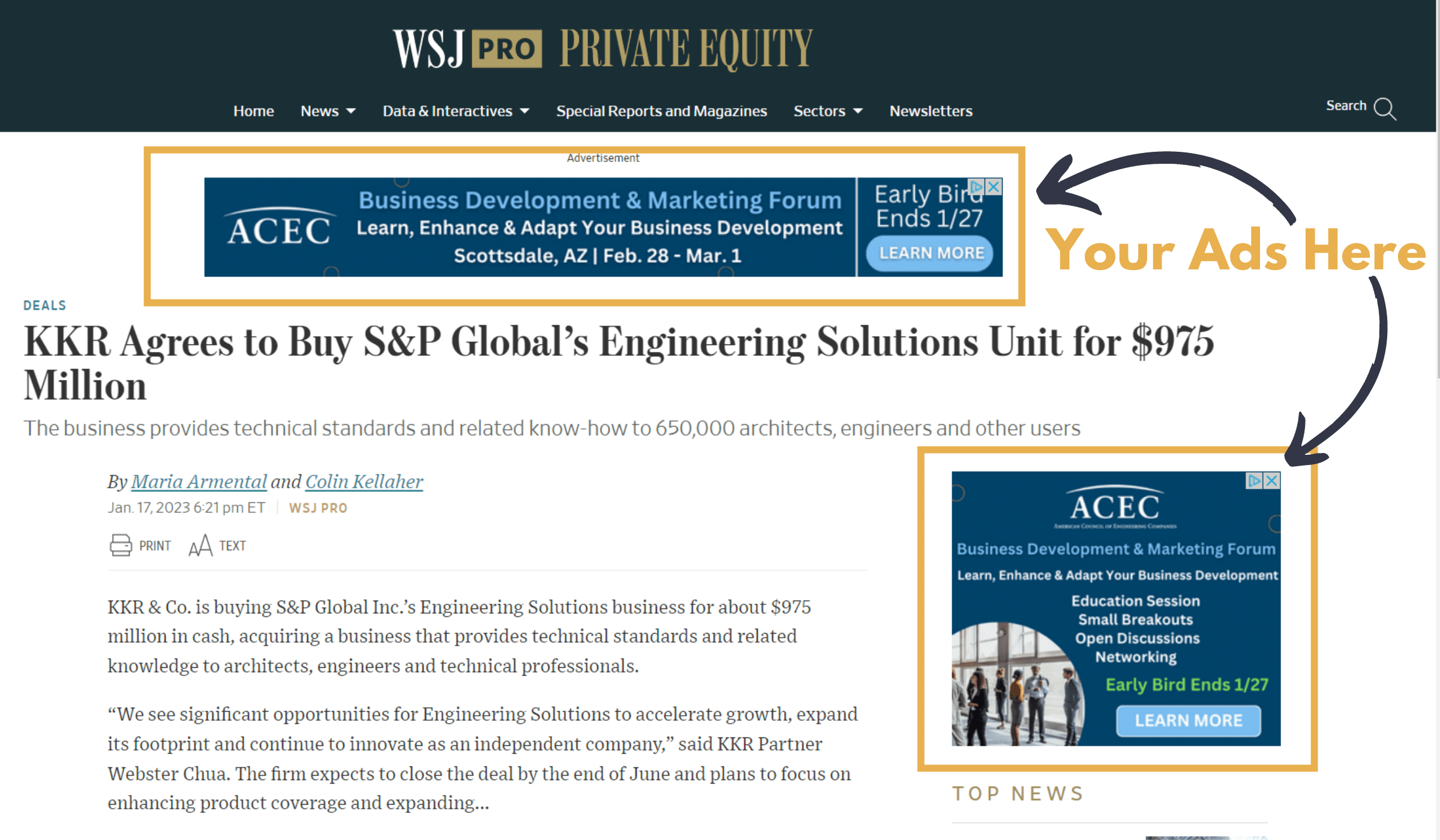 Sponsorship & Exhibit Opportunities
ACEC hosts several in-person and virtual events annually. Connect with attendees who are highly engaged engineering business leaders.
ACEC Annual Conventions & Legislative Summits occurs in Washington D.C. every spring with attendees participating in educational sessions, congressional appointments, and networking events. Exhibit and sponsorship opportunities are available to reach top decision makers from member firms.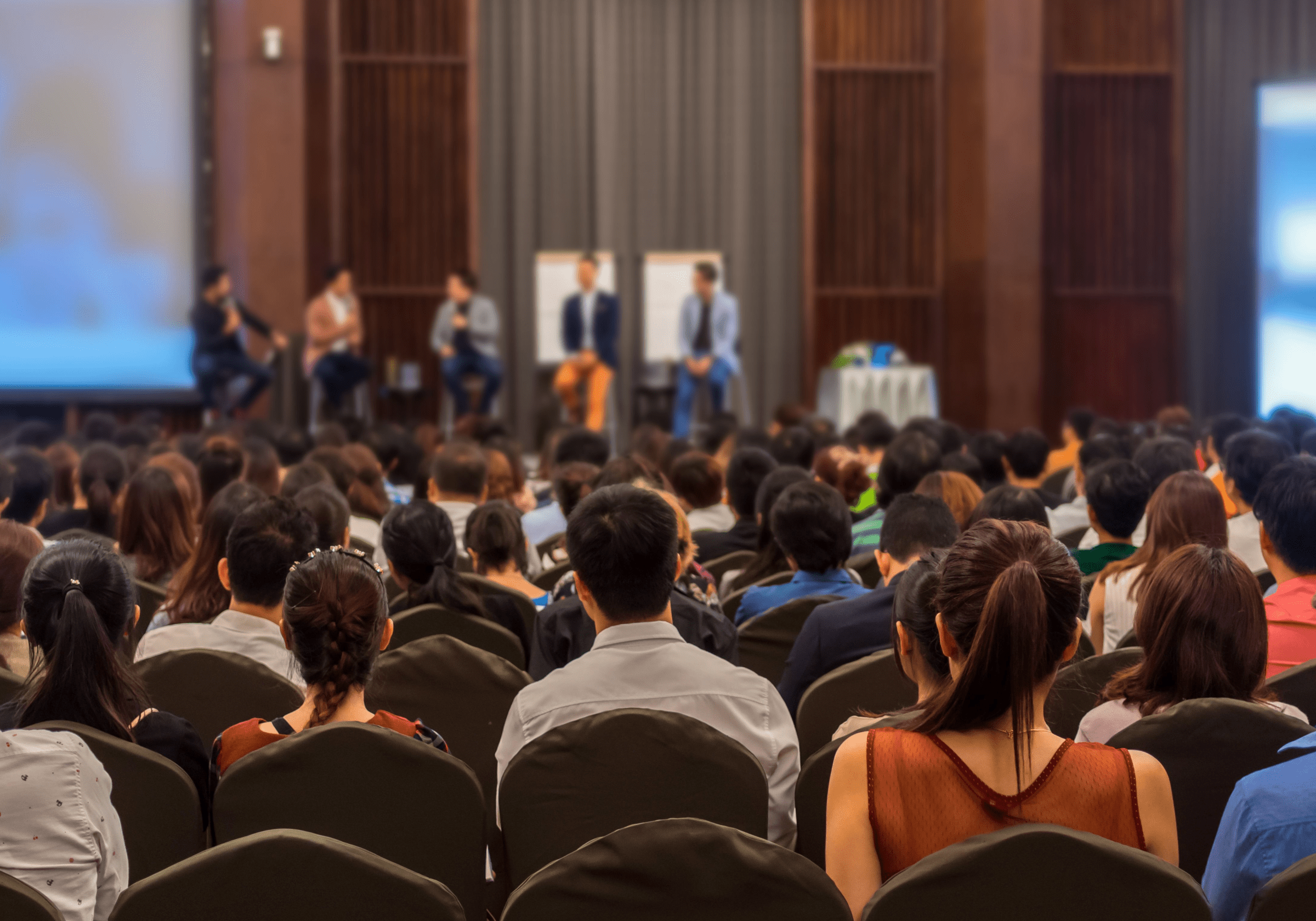 ACEC's signature business-focused event occurs in a new city each year and provides tailored education sessions, major networking events, forums, roundtables and ACEC/PAC fundraising events. Exhibit and sponsorship opportunities are available to reach top decision makers from member firms.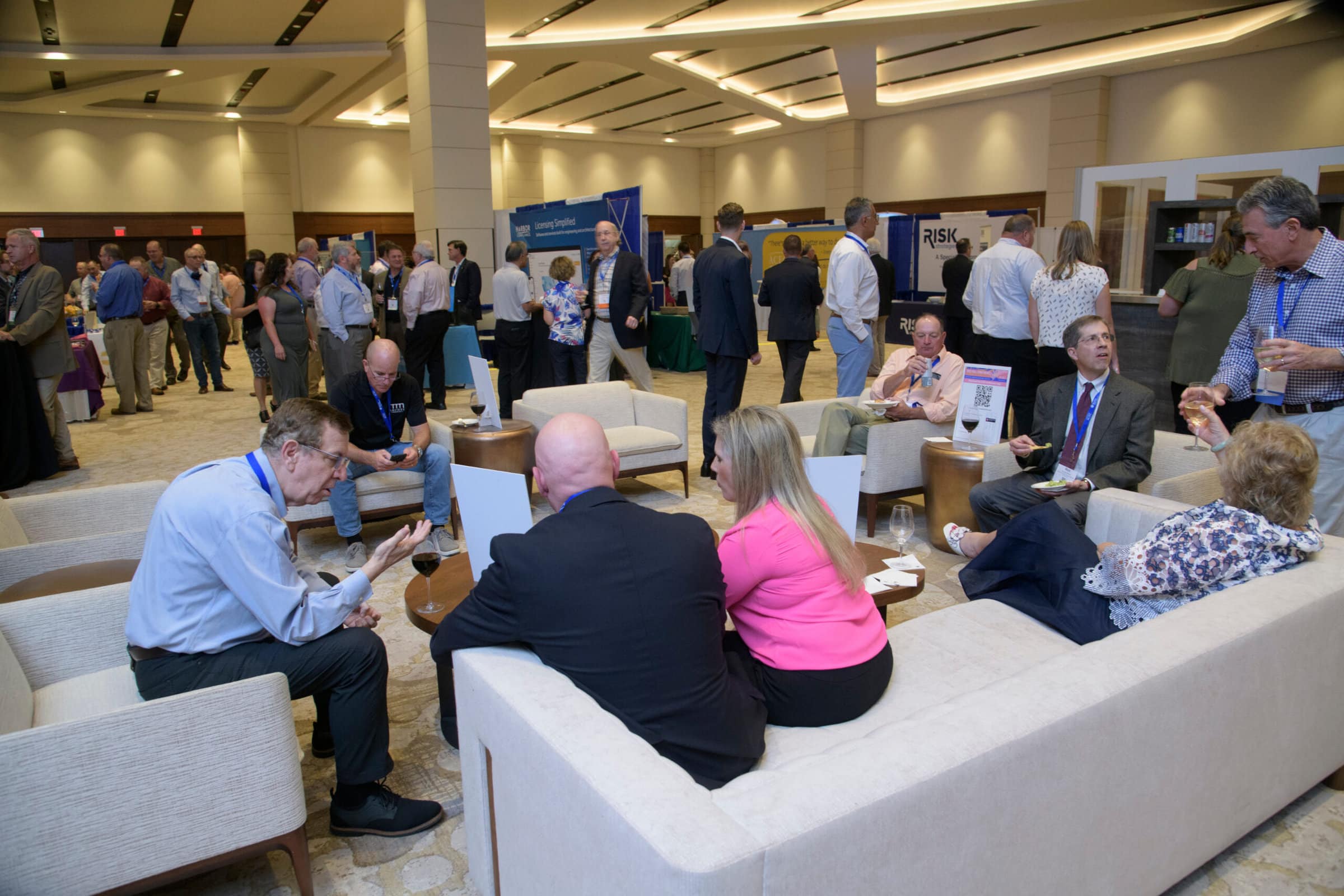 67% of ACEC Convention attendees are      C-level executives including CEOs, CFOs, Principals and Presidents.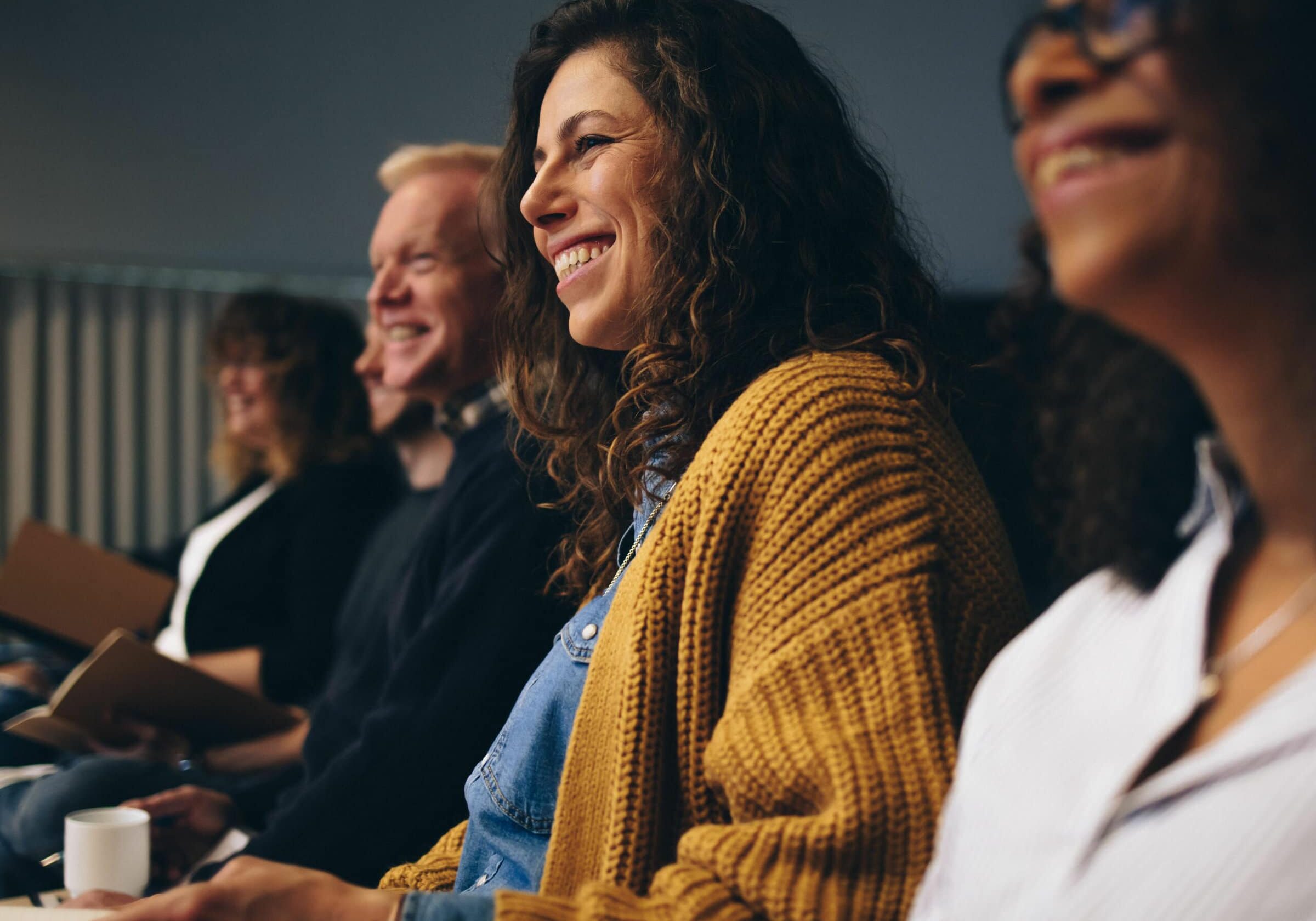 The HR, IT, and Finance Forums take place each September. Attendees hold leadership positions within HR, IT, and finance departments of engineering firms. Reach this sought-after audience that does not typically attend other ACEC in-person meetings.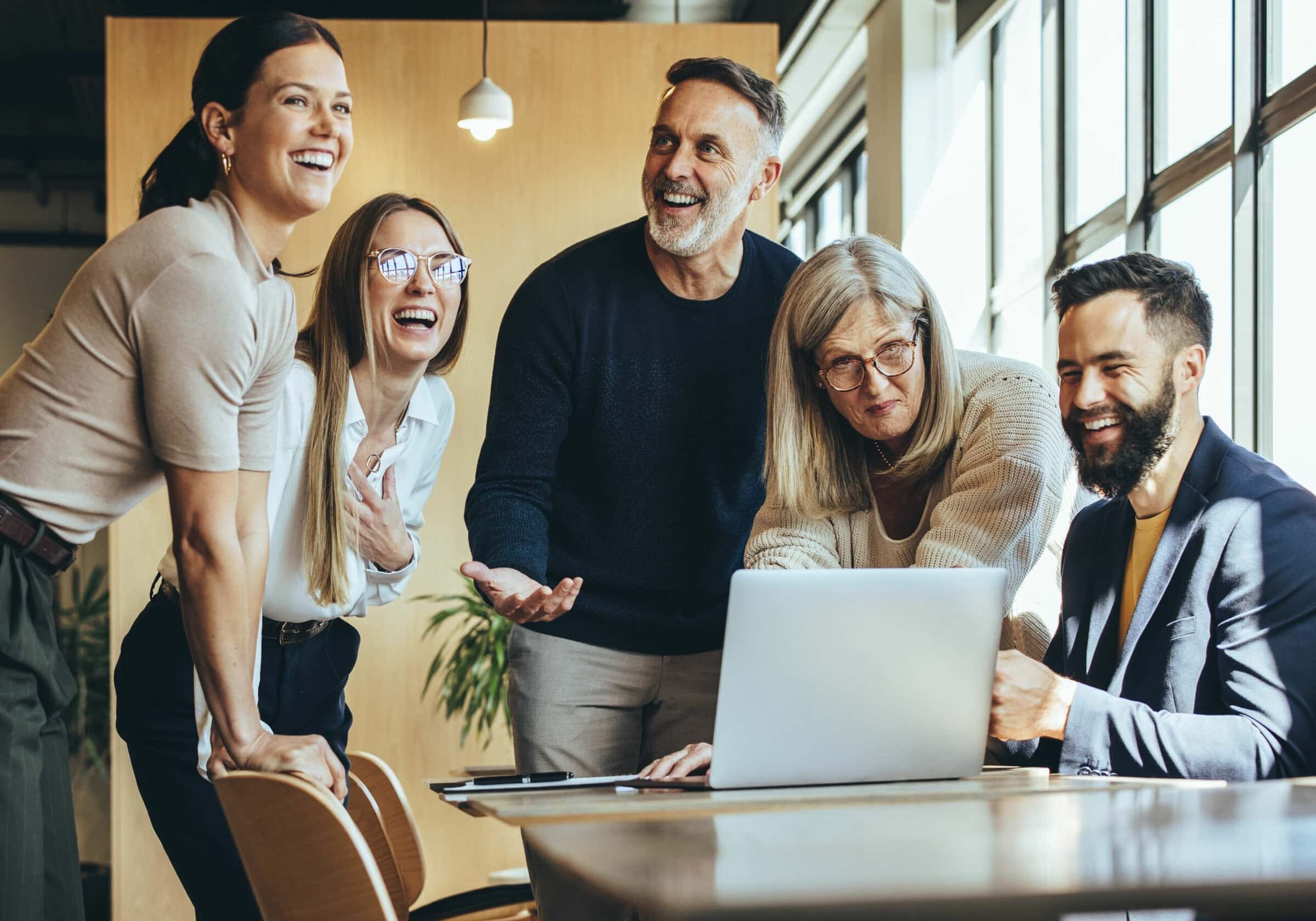 The ACEC Coalitions meet twice a year, once in late Winter and again in Summer. Support these high-level small group discussions with senior leadership by sponsoring your own panel, thought leader discussion or a discipline specific roundtable at the event. Coalitions center around engineering disciplines such as Mechanical and Electrical, Design, Structural, Surveyors, Land Development and Small Firms.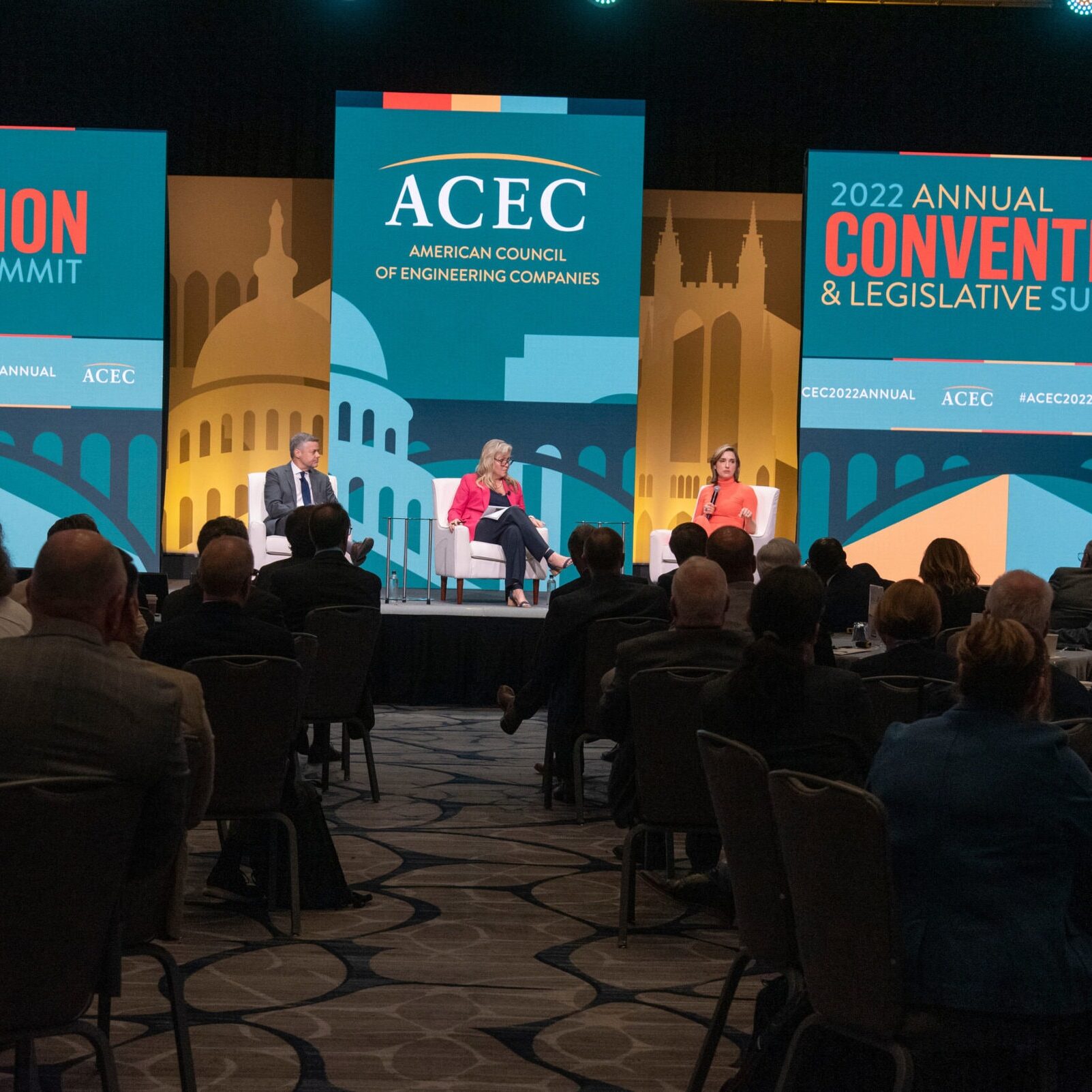 What Attendees are Saying:
"As a Conference veteran, exhibiting at a dozen different events each year, I can say with enthusiasm the ACEC events are by far the most well organized, easiest to engage, and attract the highest caliber attendees. We get more business from these events than any other."
Ryan Suydam
Director of Operations, ClientSavvy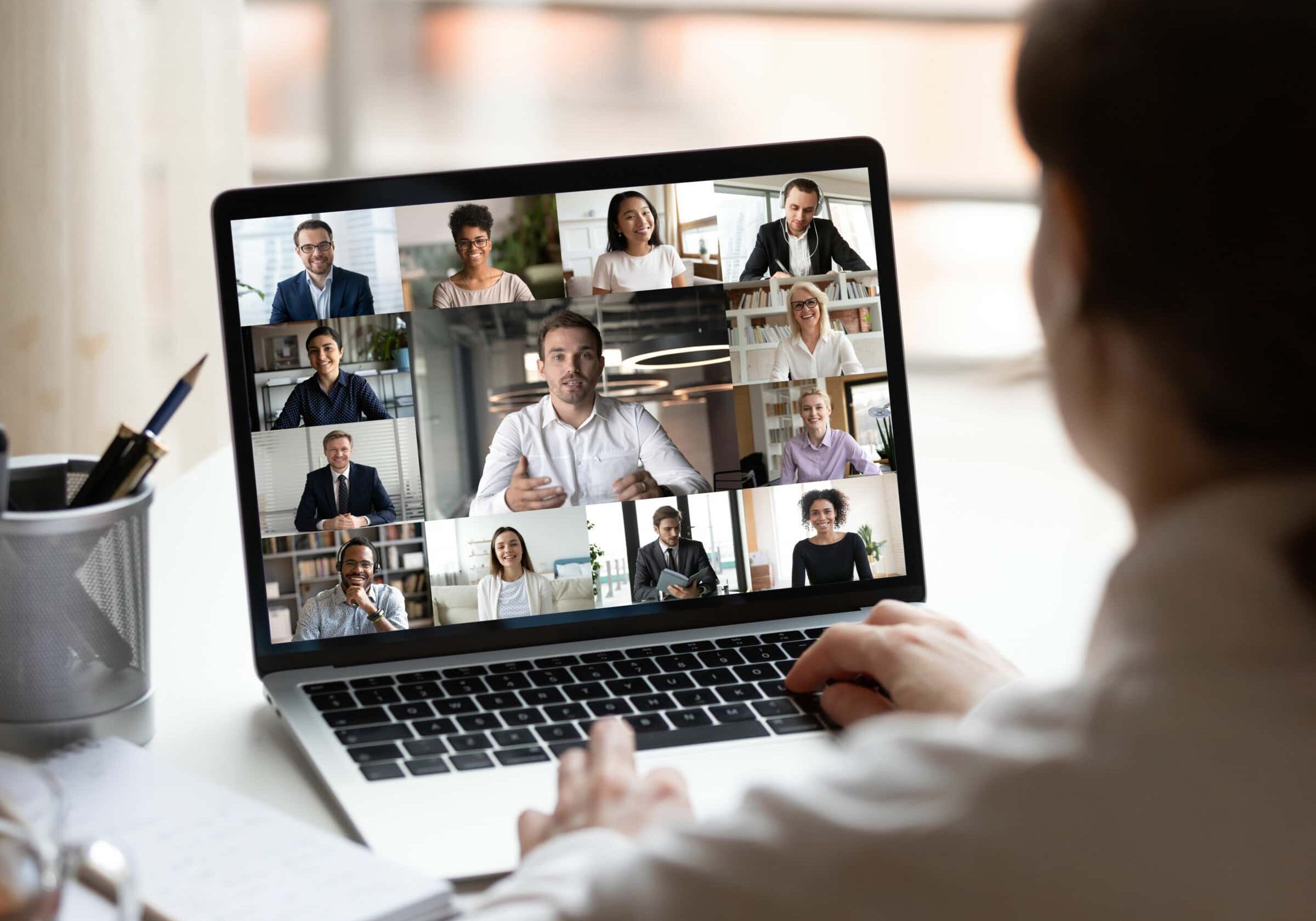 ACEC produces 2-3 webinars/online classes per week on a large range of topics. With both live and on demand access for our members, these highly informative sessions keep our members up to date on the major issues that affect their professional growth and their business' success.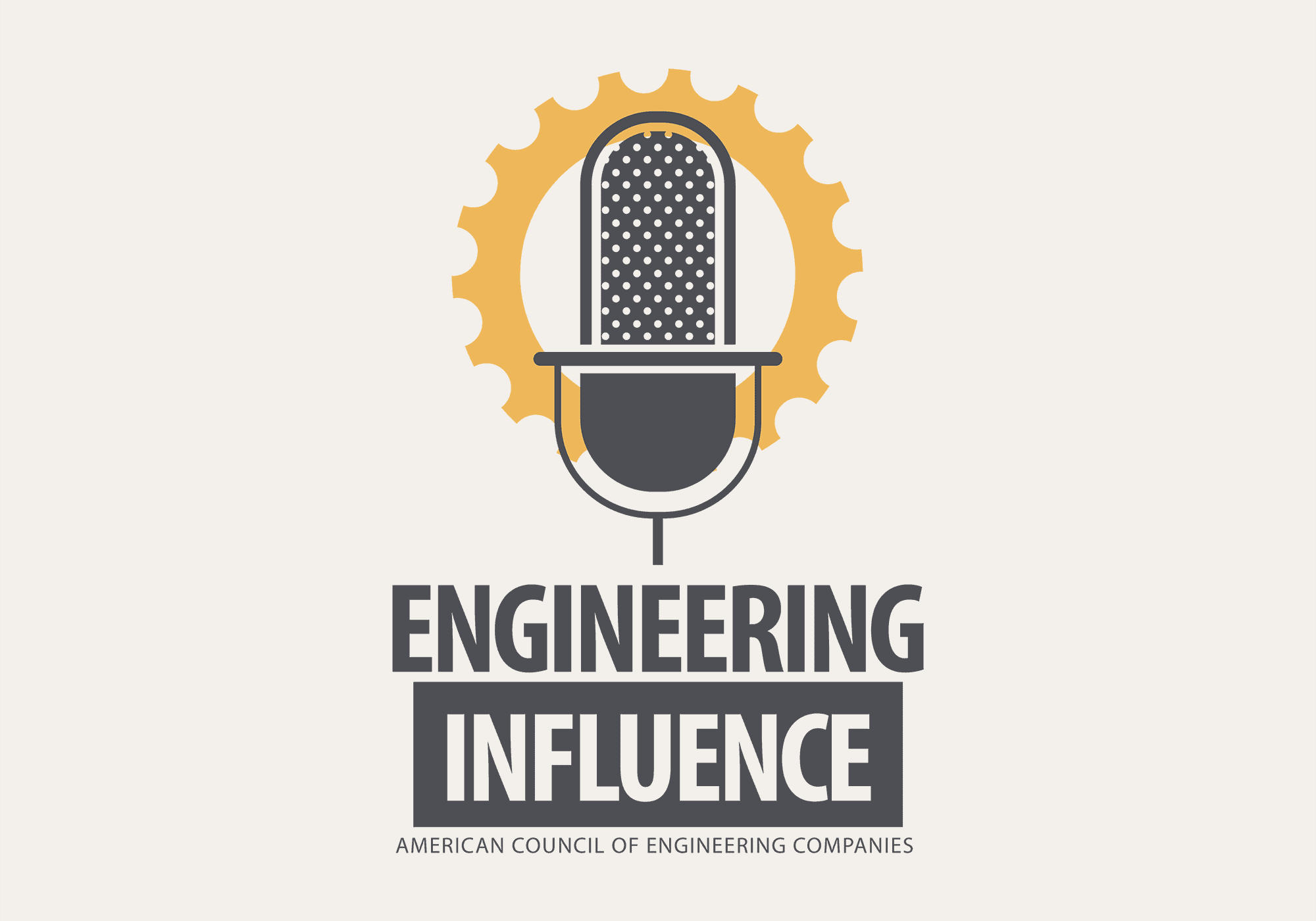 ACEC's Engineering Influence podcast is a great way to reach the engineering audience. Hear from industry leaders, influencers and experts discuss business trends, economic development, the future of engineering and many more topics. ACEC records live from Annual Convention and Fall Conference.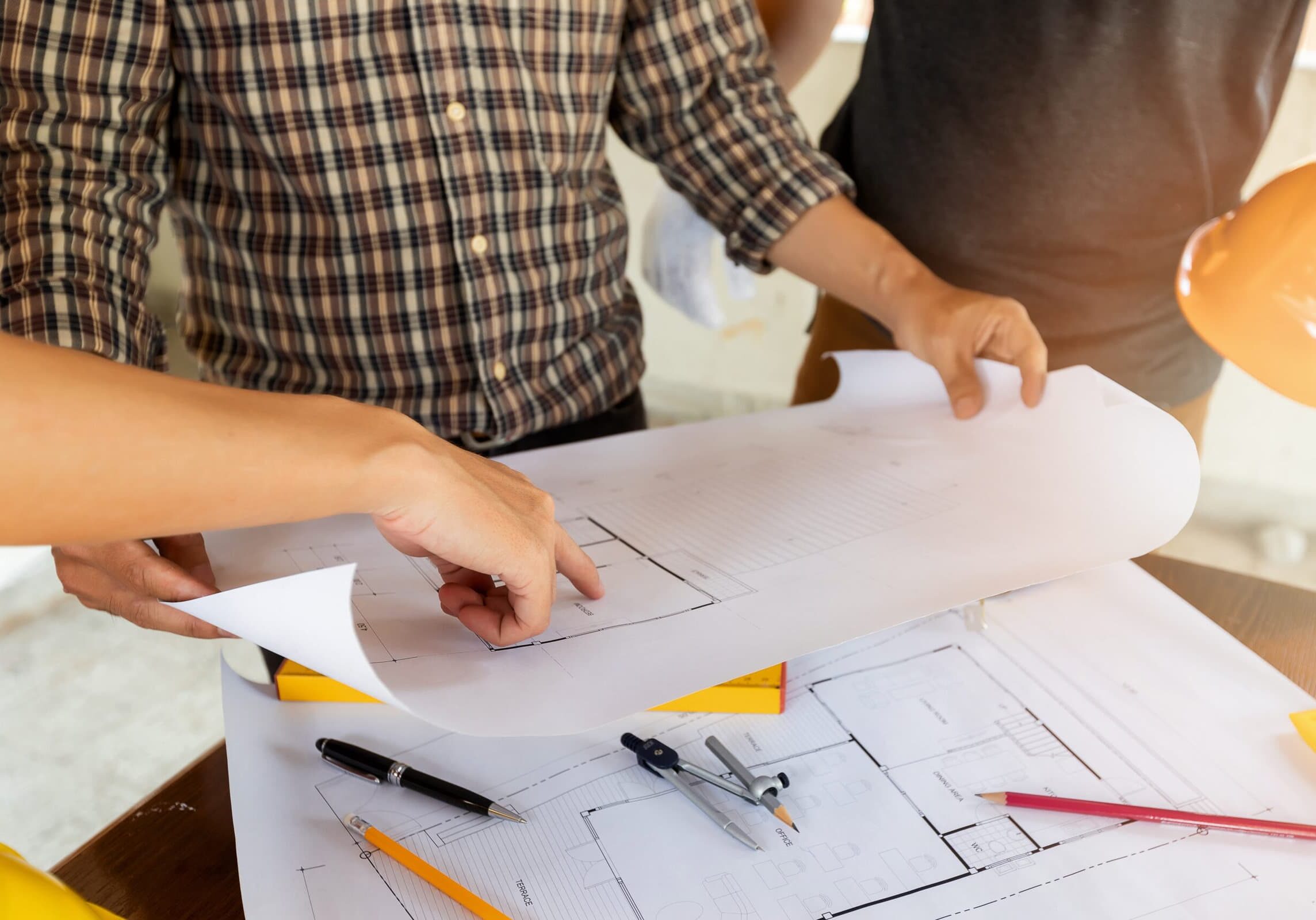 ACEC members include more than 5,500 firms representing more than 500,000 engineers, architects, land surveyors and other specialists. ACEC member firms are responsible for more than $200 billion of private and public work annually.