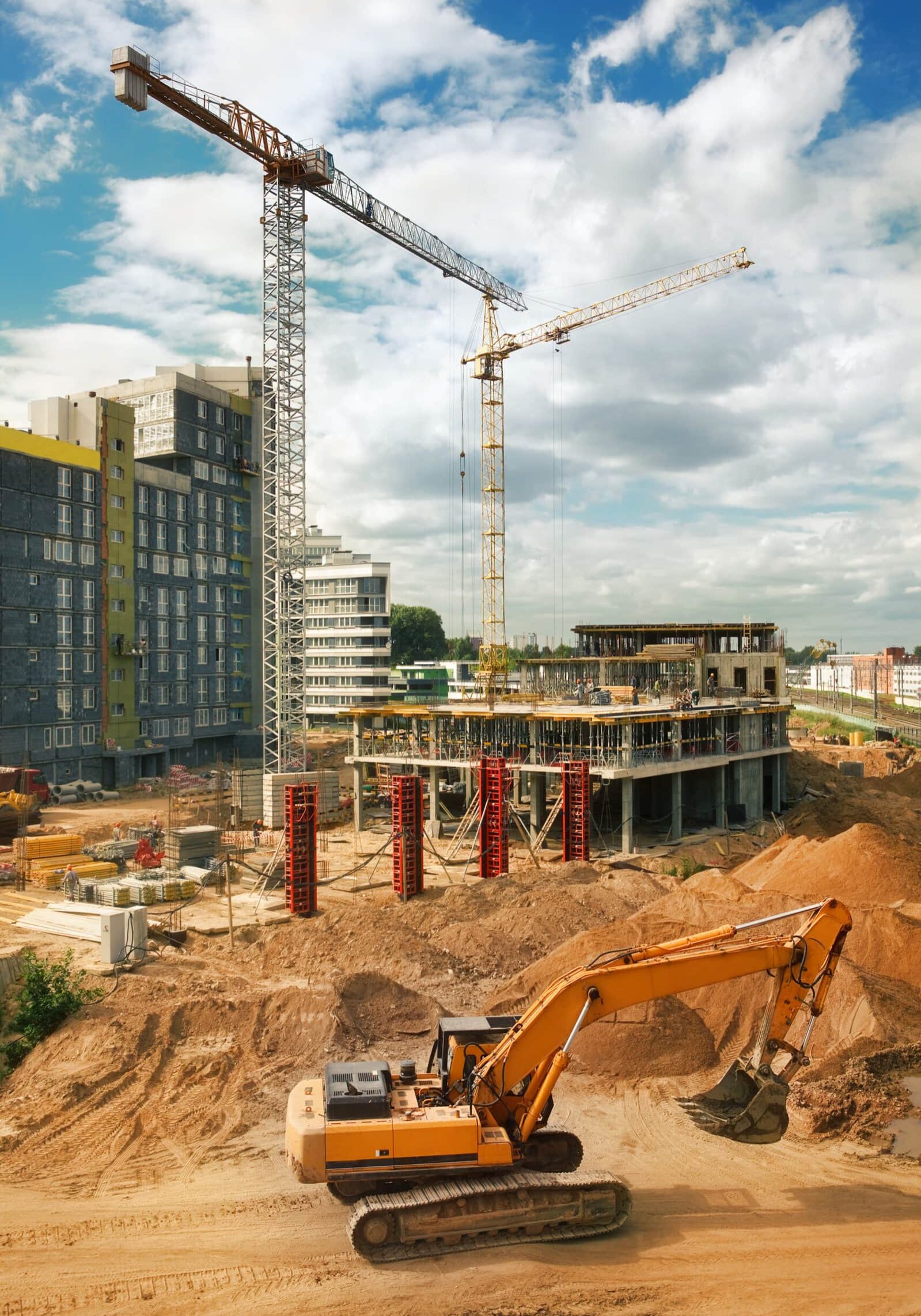 ACEC's Trust Programs
ACEC's Trust Programs are designed to enhance your membership investment by helping to control your firm's costs. Programs are available for business insurance, life/health insurance, and retirement plans. The ACEC Trusts have created partnerships with reputable administrators and plan providers that offer valuable services with quality and competitive prices. In addition to providing business savings, these programs make for an attractive employee retention program in which individual employees benefit from your ACEC purchasing power.
For an engineering firm to take advantage of these excellent business opportunities, you must become a member. ACEC membership is available through one of the 51 state and regional Member Organizations. Click on Become a Member to begin your first steps to savings for your business. For membership information, call 202-347-7474 and ask for the Membership Department.
Learn more about the three ACEC trusts by downloading our brochure.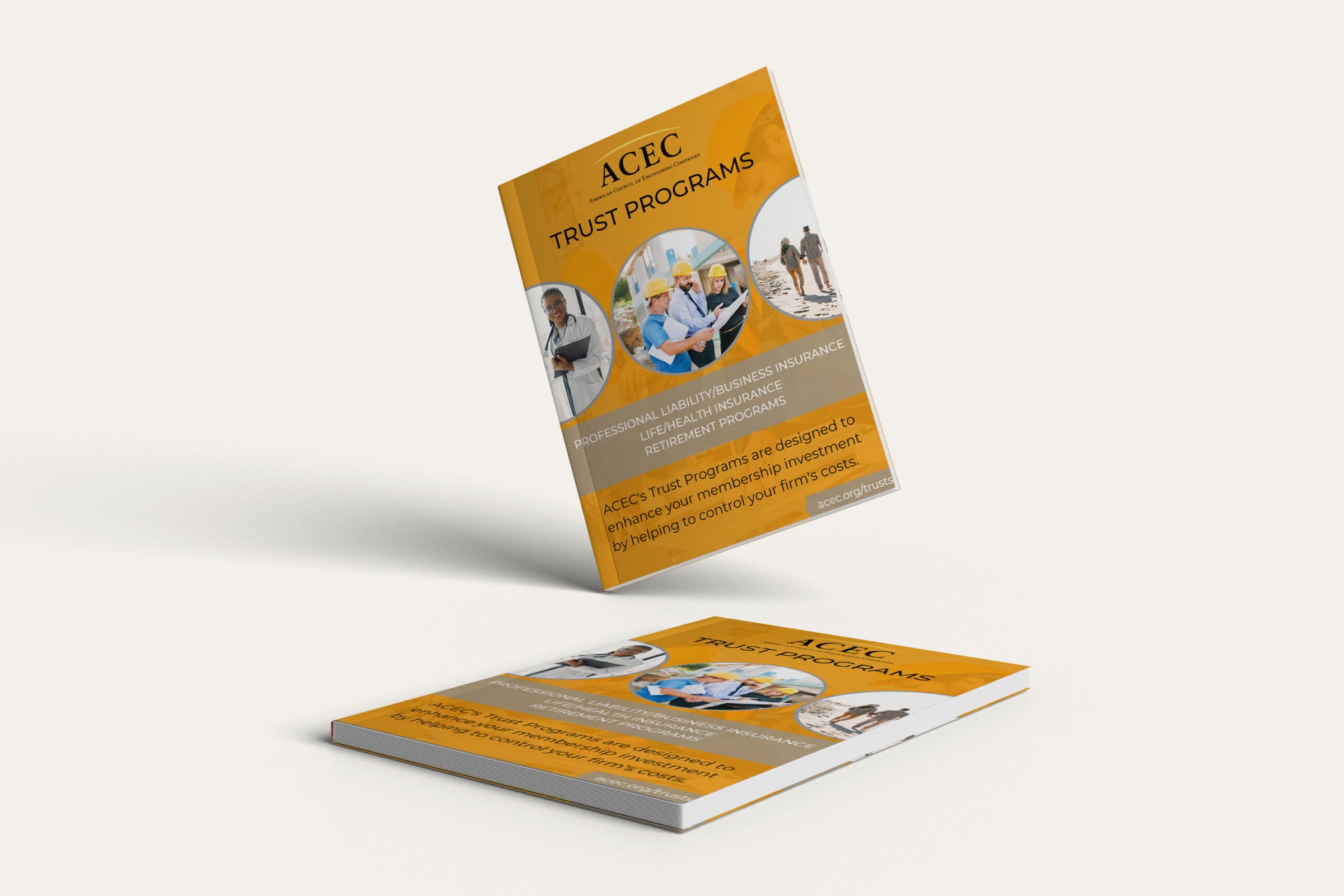 For additional information on the ACEC Trust programs, please see the contact information below for each Trust. In addition, contact information for the ACEC national office liaison for each Trust follows: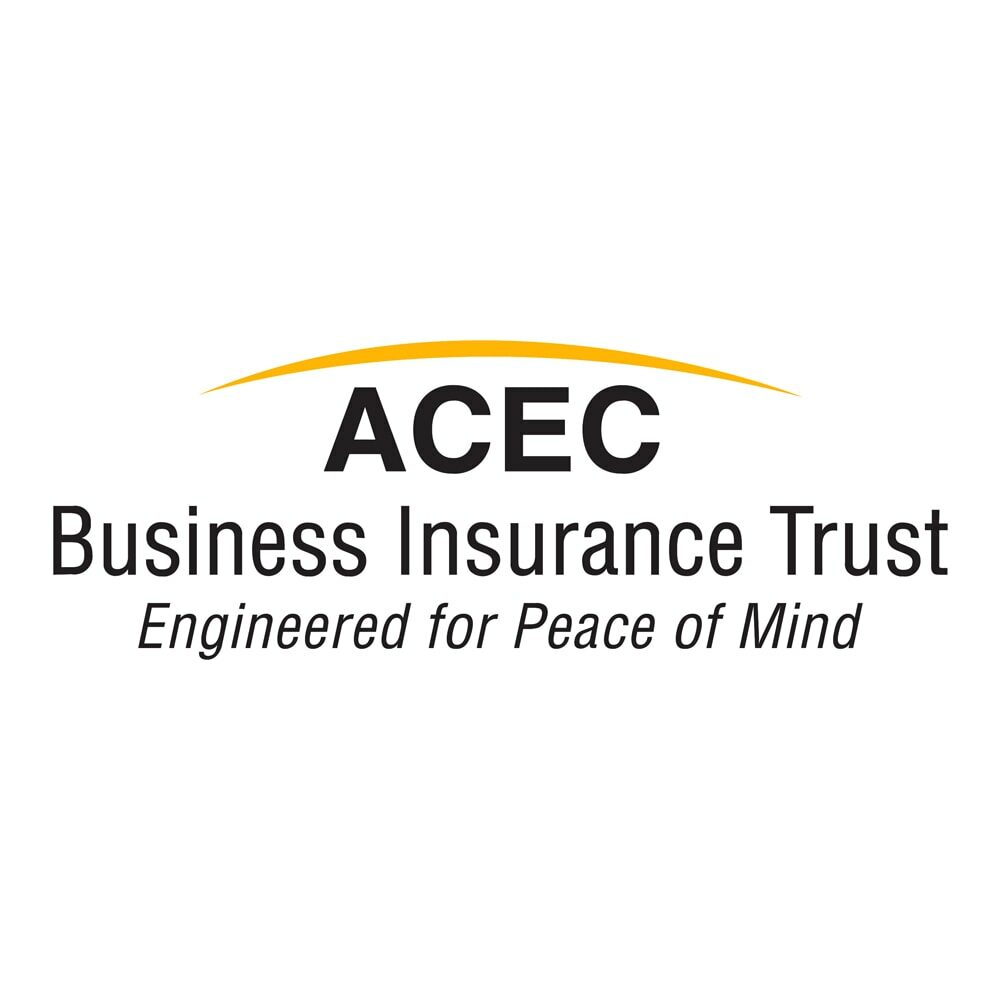 ACEC Business Insurance Trust
The ACEC Business Insurance Trust (BIT) oversees a program that provides business and professional liability insurance coverage for participating ACEC member firms. The program offers policyholders ACEC-exclusive tailored coverage along with broad policy terms and conditions.
Program coverage includes automobile liability and physical damage; workers' compensation; and the "Spectrum" package policy affording protection for buildings, business personal property, money and securities, business liability, equipment breakdown, drones, cyber security, computers and media. Catastrophe liability protection is available through umbrella coverage.
The business insurance plan underwriter is The Hartford. The plan administrator is Greyling, a division of EPIC.
Representative Contacts:
Lee Ann Wheeler (leeann.wheeler@greyling.com)
Jeff Connelly (jeff.connelly@greyling.com)
ACEC Life Health Trust
Since 1965, the ACEC Life/Health Trust has provided high-quality employee benefits and exceptional value to ACEC member firms (1,500 firms and 100,000 members). We have a broad network of providers, plan options, and value-added services as we strive to make engineering the healthiest industry in the United States. Contact us today for more information on how your firm can join the ACEC Life/Health Trust.
Representative Contact:
John Krebsbach (John.krebsbach@aceclht.com) or sales@aceclht.com.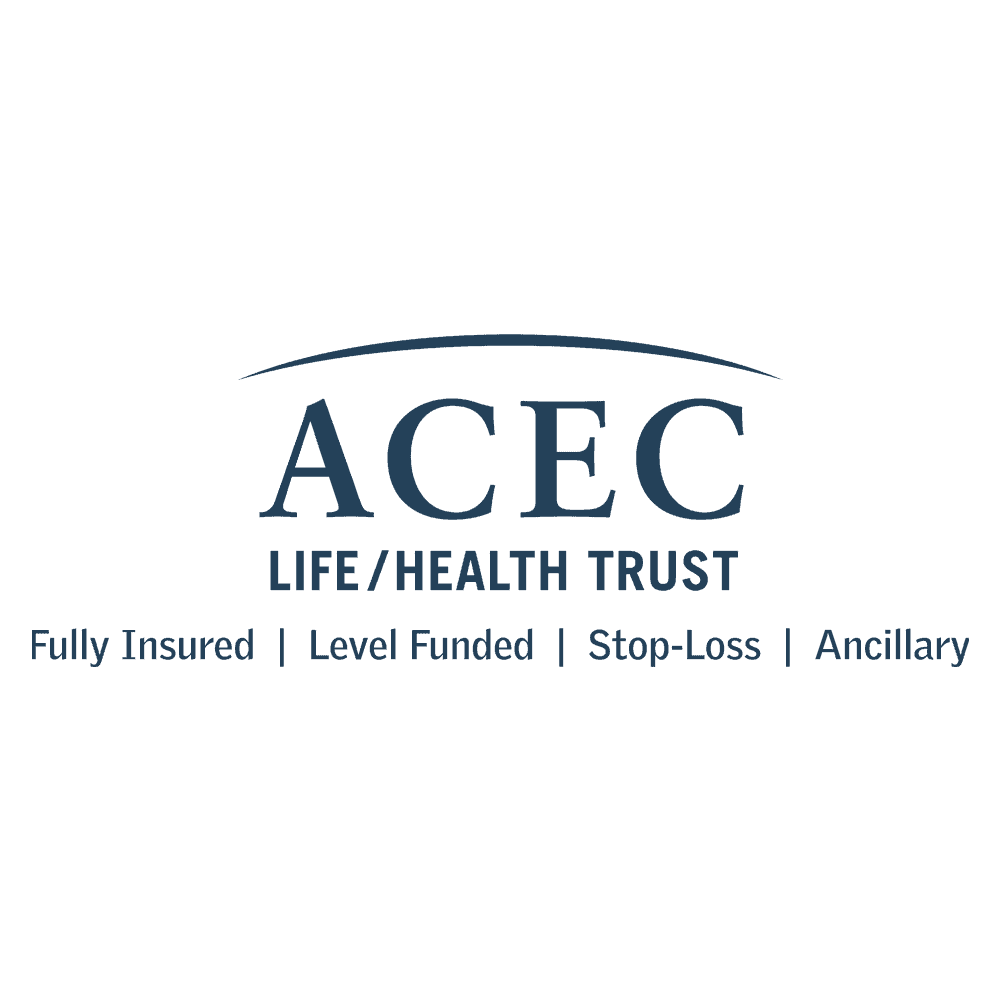 Retirement Trust
The ACEC Retirement Trust allows any size firm to have enormous buying power. The ACEC Retirement Trust was originally formed in 1973 for the purpose of combining the assets of multiple unaffiliated firms to provide:
Greater fiduciary protection for individual retirement plans

Cost-effective administration and recordkeeping

Quality, low-cost investments typically unavailable to individual firms

Innovative participant education resources

More frequent and detailed review and reporting without tying up your internal resources
A valuable benefit program to attract and retain talent. Harness the right expertise while you stay focused on engineering. Leverage economies of scale. Reduce fiduciary risk. Gain a competitive advantage with a best-in-class retirement plan you can't get from any source but the ACEC Retirement Trust.
Representative Contact:
Lydia Zabryck (Lydia.Zabrycki@captrust.com)