Hotel & Travel Information
Housing
Bellagio:
3600 Las Vegas Blvd S.
Las Vegas, NV 89109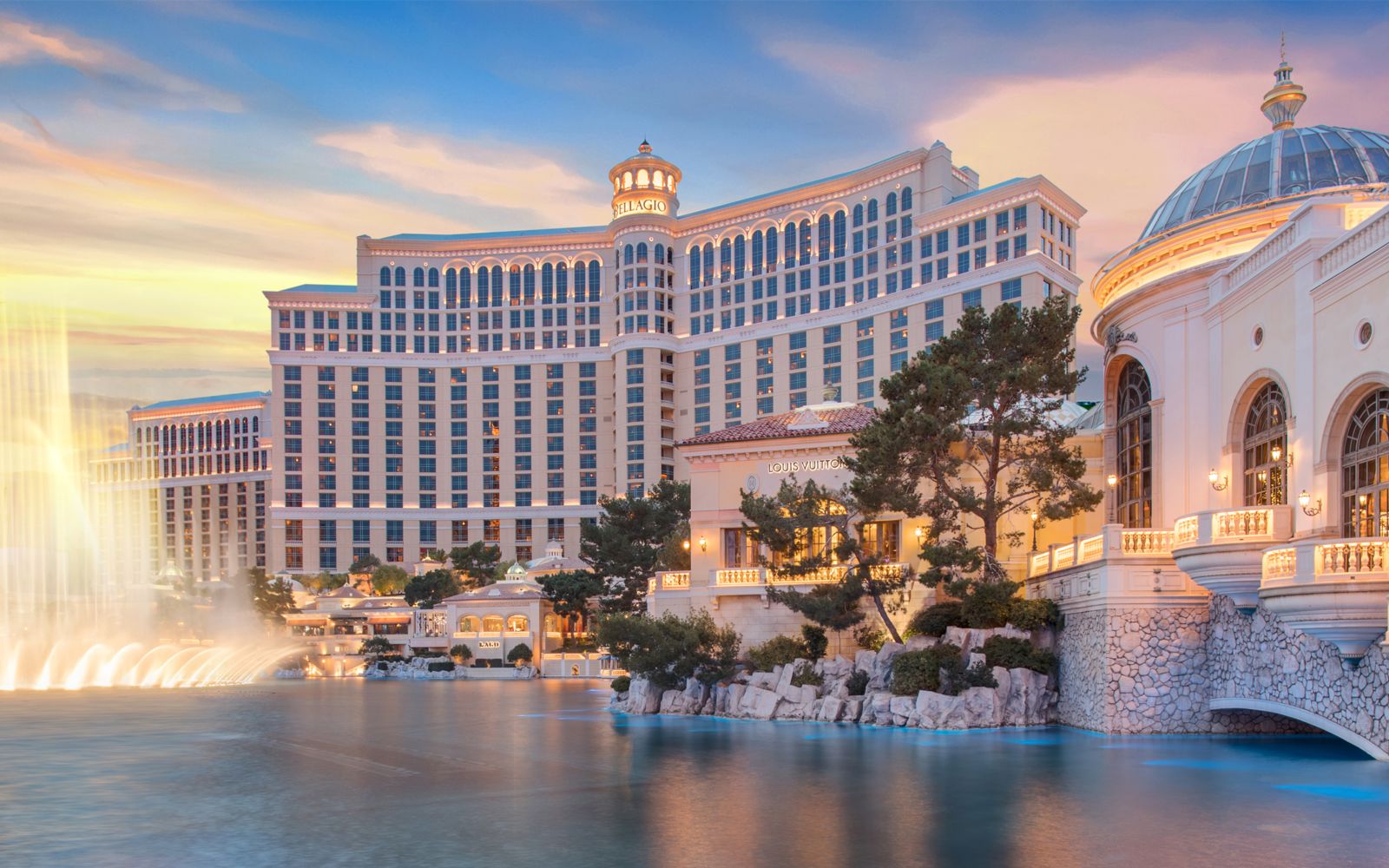 ACEC Room Rates:
ACEC's room rate:
Resort Guestroom: $280.00 single/double
Room rate includes a $25.00 daily resort fee. The resort fee includes property-wide high speed internet access, unlimited local and toll-free calls, airline boarding pass printing, notary service and fitness center access for guests 18+. Room rate does not include 13.38% tax.
To Make Your Hotel Reservation:
Our housing link has been closed. If you are still in need of a hotel room or need to modify your reservation, please contact the Bellagio at 888-987-6667
Room reservations must be received by September 28, 2018. Reservations received after this date, or after the group block sells out prior to this date, will be on a space and rate available basis. A deposit equal to one night's room and tax is required to hold each individual's reservation. This charge may appear on your credit card as early as October 5, 2018.
Please note that ConferenceDirect is the only housing agency authorized by ACEC for the Fall Conference. Should you be contacted by another company stating that they are a housing company for ACEC or asking to make your reservation — be aware that these other hotel brokers have not been authorized to contact ACEC attendees and are not affiliated or endorsed by ACEC. If contacted by an unauthorized broker, please notify Jessica Torrero at jtorrero@acec.org. Booking through an unauthorized service provider could result in unconfirmed bookings. If this occurs, the hotel may have no obligation to provide you with the accommodations you were expecting. Do not fall victim to this practice — book your hotel room directly through ConferenceDirect, ACEC's Official Housing Company.
Staying at Bellagio will allow ACEC to keep your registration fees at the current rates. If ACEC does not achieve a minimum number of overnight accommodations, the price of services will increase registration fees for future programs. Without your support, ACEC faces huge financial penalties for unused sleeping rooms.
Registration for the conference is required BEFORE making your hotel reservation.
Sleeping Room Information:
Resort Guestrooms: These luxurious rooms feature either a King or Double Queen bed option & convenient sitting area along with modern amenities. Wireless high-speed internet access and 24-hour in-room dining available.
Hotel Reservation Cancellation:
All reservations require a deposit of one night's room and tax. (Subject to change without notice). Cancellations must be made 72 hours or more in advance of your arrival date for refund or your one night's room and tax deposit. Beginning Friday, September 28th, 2018 any cancellations made will be charged a $30.00 processing fee by ConferenceDirect, including no-shows. This is in addition to the hotel's cancellation policy. This charge will appear as "Convention Services, Folsom, CA".
Travel Information
McCarran International Airport is an approximately 10-minute drive from the Bellagio.
More than ten taxi companies provide service to and from the airport and locations throughout Las Vegas. Some taxis will not accept credit card payments. There is a $2.00 charge on all fares originating at the airport. Taxis are available on the east side of baggage claim, outside door exits 1-4 at Terminal 1. At Terminal 3, taxis are located outside on Level Zero.
Taxis assistance is available 24 hours a day from the main entrance of the Bellagio.
The McCarran Rent-a-Car Center is located just three miles south of the airport and houses 11 car rental companies. The center is open 24 hours with continuous shuttle services to the Airport Terminals.
Rental Car Information

ACEC partners with Budget and Avis to provide deep discounts on car rentals. Both programs offer up to 25% off, plus additional extras including additional savings, complimentary upgrades, or free weekend days.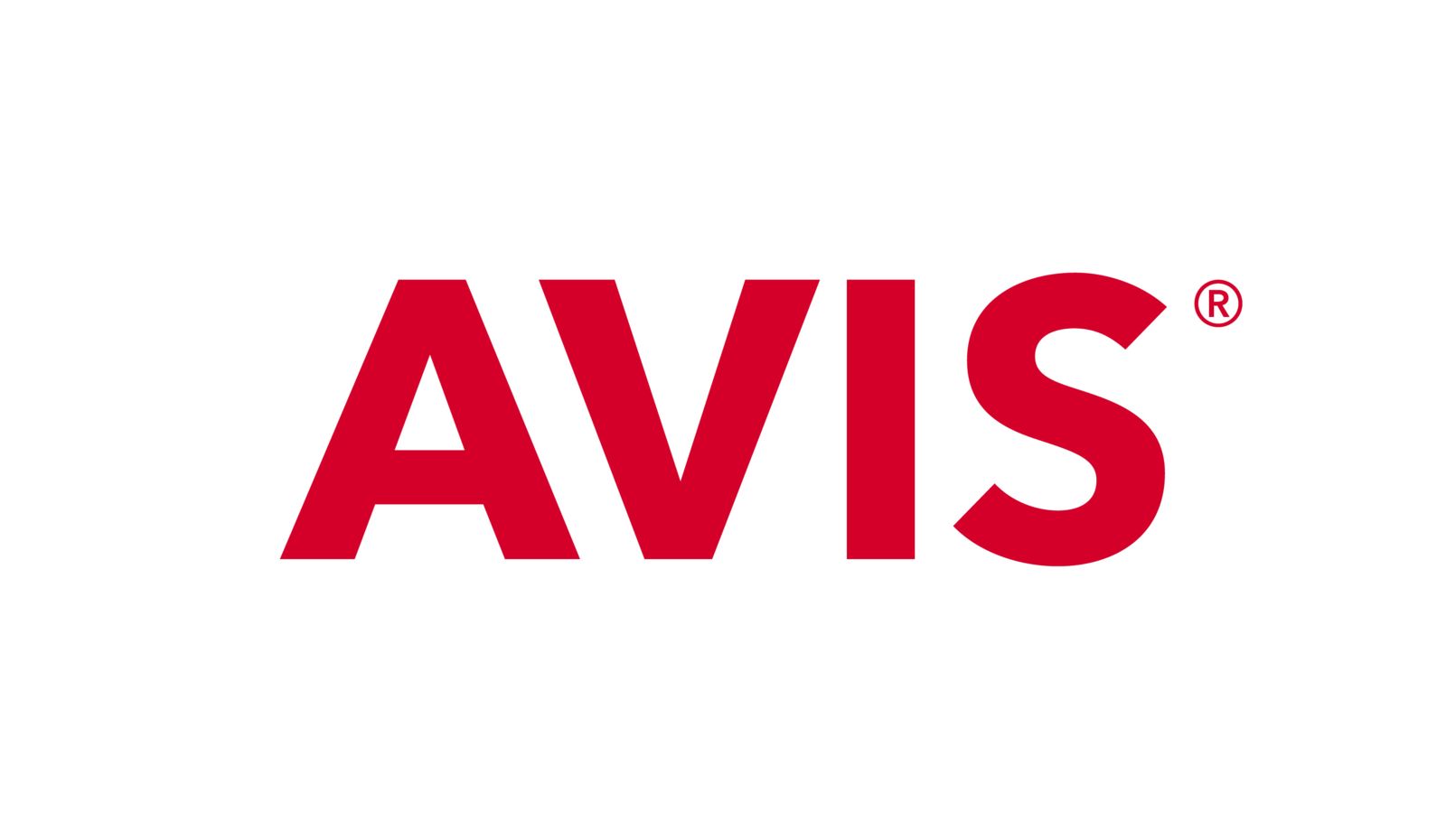 Click Here to make a reservation. Apply offer code AWD #D423599
Click Here to make a reservation. Apply offer code (BCD) #D836699
AVIS Rental Car has designed a special program for Bellagio to meet your car rental needs. For your convenience, they are located in the Valet area, with operating hours from 7:30am - 5:00pm, seven days a week. They can be reached by calling 702-693-8838. Key Drops are also available next to space number 21 located on the southwest corner of the 3rd Floor in the South Parking Garage.
The Bellagio Concierge can help you arrange transportation to and from Bellagio, answer questions about stops and pricing for public transportation, and offer assistance with any other related needs.
For more information, contact the Concierge at 866-906-7171.
Driving Directions:
From McCarran International Airport
Head north on Paradise Rd.
Continue on Swenson St.
Turn left at E. Naples Dr.
Turn right at Paradise Rd.
Turn left at E. Flamingo Rd. Continue to follow Flamingo Rd.
Turn left at S. Las Vegas Blvd.
Slight right at Bellagio Dr
Hotel Parking:
Your 24 hour parking fee provides you with in-out privileges within the same parking type (self or valet) across all MGM Resorts Las Vegas destinations within the same 24 hour period (subject to availability)
Use your room key to access all parking facilities until 11:59 p.m. on the day of check out
Parking may be conveniently charged to your room bill.
SELF PARKING:
0 to 60 minutes: No Charge (1st Day Only)
Over 1 to 2 hours: $9
Over 2 to 4 hours: $15
Over 4 to 24 hours: $18
Over 24 hours: $18 each additional day or fraction thereof
VALET PARKING:
0 to 2 hours: $21
2 to 4 hours: $24
Over 4 to 24 hours: $30
Over 24 hours: $30 each additional day or fraction thereof
Weather:
The month of October in Las Vegas is one of the best times of the year to visit. The average daytime temperature for October in Las Vegas is 82 degrees and the nighttime temperature is 58 degrees.
Make sure to bring a jacket as meeting rooms can be cool.
More About Bellagio
Bellagio, a AAA Five Diamond Award winner since 2001, is one of the most spectacular hotels in Las Vegas. Featuring beautiful and spacious rooms, a dozen restaurant choices, multiple pools, a luxury shopping center, the classic Cirque du Soleil show, "O", and the famous Fountains of Bellagio, the hotel is a destination unto itself in the center of all the action on the Las Vegas Strip.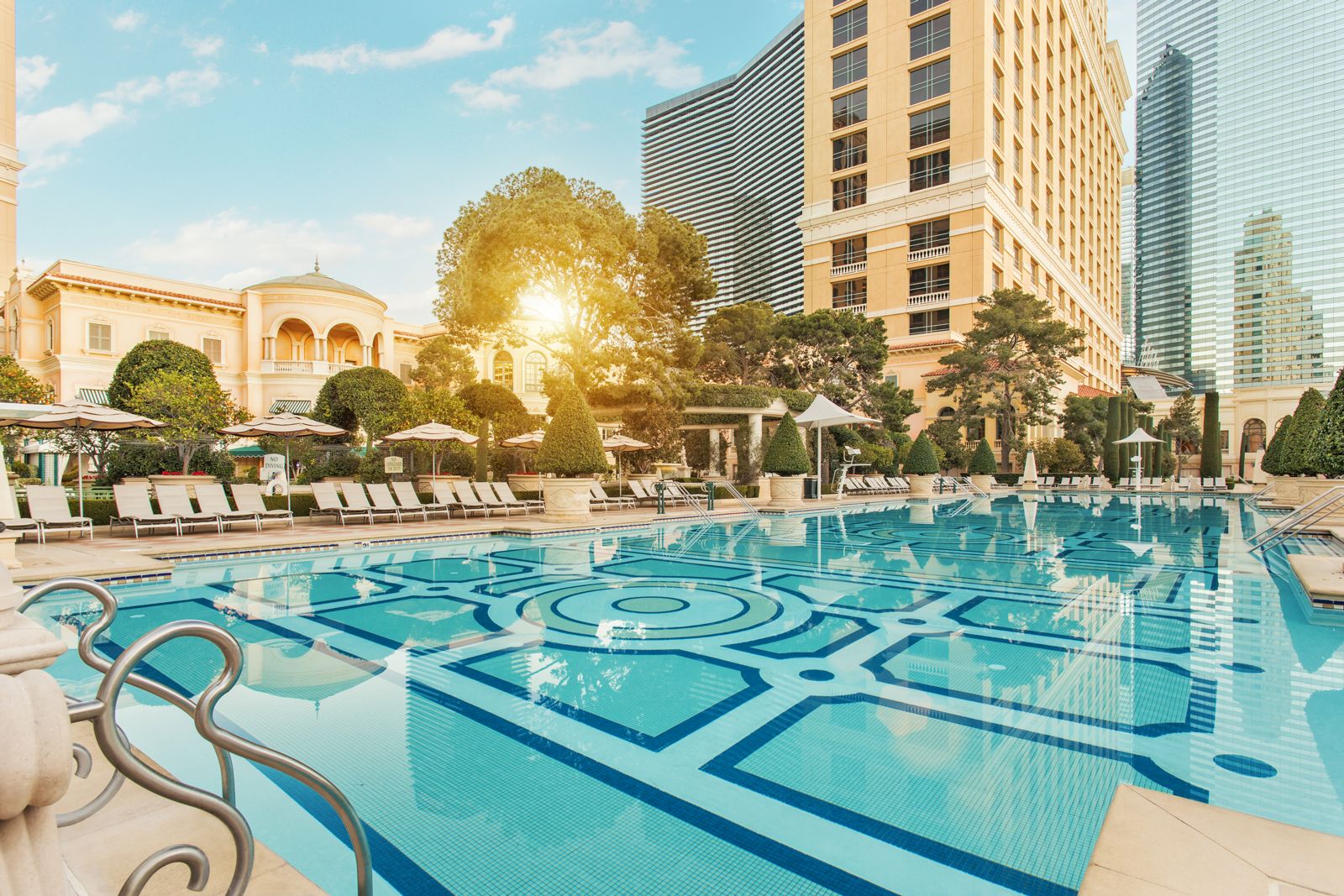 Onsite Restaurants & Entertainment Information:
Restaurants
The Bellagio offers many dining options from award-winning restaurants to buffets to pool-side cafés. For a full list of dining options, click here. To make a reservation at any of Bellagio's restaurants, call the hotel concierge at 866-259-7111.
Casino
The Bellagio is home to the most dynamic and exciting slot action in Las Vegas with over 2,300 reel, video reel and video poker games with jackpots and progressives often growing into the millions. Their Las Vegas poker room houses 40 tables and two high-limit areas. The Bellagio also offers Table Games including Blackjack, Roulette, Craps and Baccarat. For more information on the Casino, click here.
Fountains of Bellagio
There is nothing like seeing them in person. The Fountains of Bellagio were destined to romance your senses. Take in a spectacular show of thoughtfully interwoven water, music and light designed to mesmerize its admirers. It is the most ambitious, choreographically complex water feature ever conceived and it's absolutely free for any visitor to enjoy. Step back, or find a comfortable perch to sit, and watch the dynamic performance set against the backdrop of the Las Vegas lavender sky. Each performance is unique in expression and interpretation so no matter how many times you have seen the Fountains, they always have more in store to wow you with. Fall in love with this unprecedented aquatic accomplishment as you enjoy an enchanting concert of opera, classical, Broadway and pop tunes.
The Fountains of Bellagio is a daily show in Las Vegas. The show is every 30 minutes from 3pm to 8pm Monday through Friday and every 15 minutes from 8pm to midnight. On Sundays the show starts at 11am every 30 minutes until 7pm when the show goes on every 15 minutes until midnight. On Saturdays and Holidays the shows start at noon every 30 minutes and change to every 15 minutes at from 8pm to midnight.
"O" by Cirque du Soleil
Cirque du Soleil® weaves an aquatic tapestry of artistry, surrealism and theatrical romance in the timeless production, "O". The international cast of world-class acrobats, synchronized swimmers, divers and characters perform in, on and above water to create a breathtaking experience in a magnificent theatre reminiscent of a European opera house.
Dates & Times: Wednesday – Sunday, 7:00 PM & 9:30 PM
Tickets can be purchased here or by contacting the hotel's concierge.
Bellagio Conservatory & Botanical Garden
Each season, the enormously talented horticulturalists and designers who make up the Bellagio Conservatory team transform this 14,000-square-foot floral playground into a showcase of the distinctive sights and colors of spring, summer, fall and winter—along with a special display for Chinese New Year. When the seasons turn and the displays rotate, 90 percent of the trees, flowers and plants in the conservatory are recycled, to further celebrate our commitment to the earth.
Bellagio Spa, Salon & Fitness
Bellagio offers an award-winning beauty oasis with the singular goal of pampering you. Las Vegas spa & salon services will restore, revive and replenish you with a unique menu of international treatments in a luxurious 65,000-square-foot setting.
The Fitness Center is where state-of-the-art facilities converge with personal service. You'll find the latest equipment along with experts who will assess your long-term goals to help you implement an exercise regime tailored to you. Plus, there is a wide spectrum of classes to get your heart pumping. From running and cycling to stretching and strength training to power yoga and Pilates, you're sure to find your favorite way to break a sweat.
Reservations can be made online here or by calling:
Spa & Fitness Reservation: 702.693.7472
Salon Reservation: 702.693.8080
Pools & Cabanas
Treat yourself to the romantic lure of a Mediterranean-infused al fresco poolside experience – unquestionably Las Vegas' most inviting pool area. Take a relaxing dip in refreshing azure waters. Five distinctive pool courtyard settings are yours for the taking. Spas, an exquisite garden vista café, private cabanas, and poolside massage treatments are also available to complete this outdoor oasis.
Hours of Operation:
Pools & Jacuzzi: 7:00 AM – 8:00 PM
Cabanas: 9:00 AM – 5:00 PM