September 23, 2022
ACEC Welcomes ACEC Colorado to Washington, DC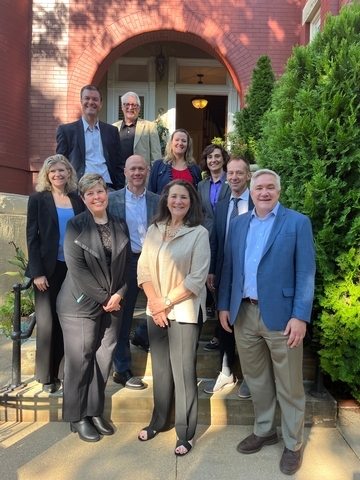 ACEC National welcomed a delegation from our friends at ACEC Colorado this week at our townhouse on Capitol Hill.
Pictured in the first row are Heidi Gordon, ACEC Colorado; Rep. Diana DeGette (D-CO); and Gray Clark, PE with Muller Engineering. In the second row are Elizabeth Stolfus, PE from Stolfus & Associates; Zach Stone, PE with STV; and Scott Ingvoldstad with Olsson. In the third row are Patrick Stein, PE with Felsburg Holt & Ullevig; Dave Merritt, PE of AECOM; Robin Salvagio-Lowder, ASLA with Kimley-Horn; and Karlene Thomas, PE with Pinyon Environmental.

All comments to blog posts will be moderated by ACEC staff.