ACEC News / Convention
April 4, 2019
ACEC's Darr Issues Special Invitation to Upcoming ACEC Convention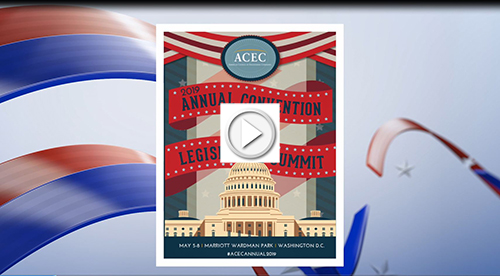 ACEC President/CEO Linda Bauer Darr talks about the many highlights at the upcoming 2019 ACEC Annual Convention in Washington, D.C., April 5-8, and invites all others to join her.
For more information and to register for the ACEC Convention, click here.

All comments to blog posts will be moderated by ACEC staff.
'Subscribe' enables commenters to sign up for e-mail notification of subsequent entries
Connect with us

To view back issues of the Last Word newsletter, click here.