Advocacy / Member Organizations
July 9, 2020
Grassroots Lobbying in the Time of COVID-19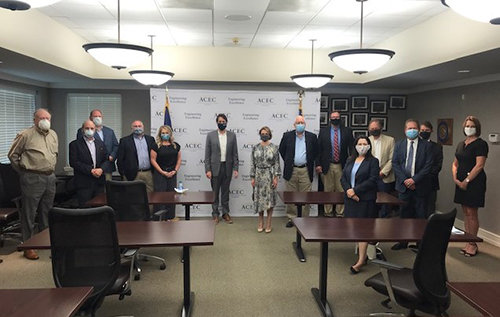 Congressman Garret Graves (R-LA) (center), a member of the House Transportation and Infrastructure Committee, met with ACEC Louisiana members this week to discuss an infrastructure-based economic recovery package.

All comments to blog posts will be moderated by ACEC staff.
'Subscribe' enables commenters to sign up for e-mail notification of subsequent entries
Connect with us

To view back issues of the Last Word newsletter, click here.