Sponsor & Advertising Opportunities
Reach the Full Spectrum of
Engineering Industry Decision Makers
TESTIMONIALS
"Exhibiting at the ACEC Fall Conference is always a must for us. Their level of professionalism is refreshing, the attendee profile is always impressive, the networking opportunities are engaging and the educational seminars and keynotes are continually invigorating. A class act event!"
— Robert Connor, SVP & Chief Marketing Officer, Berkley Design Professional
"With the many changes that AECOM has undergone over the past few years by both acquisition and organic growth, the profile of services that we offer has changed significantly. By advertising in Engineering Inc. we were able to reach out to the engineering industry specifically and showcase the new and exciting types of services we offer. I would recommend that any A/E firm with a new story to tell do likewise."
— Thomas M. Dickmann, VP of Corporate Communication, AECOM
"Last Word is a must-read for engineering executives seeking to stay informed on the latest industry news and legislative updates that affect their bottom line."
— Rick Lahn, CFO, Henderson Engineers
"The consistent high quality in ACEC publications has resulted in their winning more awards than any other association in our national media contests."
— Jill Martineau Cornish, Publisher Association TRENDS
PRINT
Engineering Inc. Magazine
ACEC quarterly, award-winning business magazine
Circulated to more than 45,000 key engineering firm decision-makers, both domestically and throughout the world
2022 Editorial Calendar is now available for download!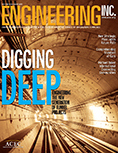 DIGITAL
ACEC Website
Upgraded responsive design website
More than 15,000 average page views monthly
89% of audience are ACEC members
Click here to learn more.
Last Word E-Blog
Weekly e-blog
Reach more than 39,496 engineering leaders every week
90% of readers are: CEOs, CFOs, CIOs, Presidents, Principals, Owners
Click here to learn more.
UPCOMING EVENTS
Exhibit and Sponsorship Opportunities
Annual Convention and Legislative Symposium
Fall Conference
Private Market Symposiums
Fall Forums
And More!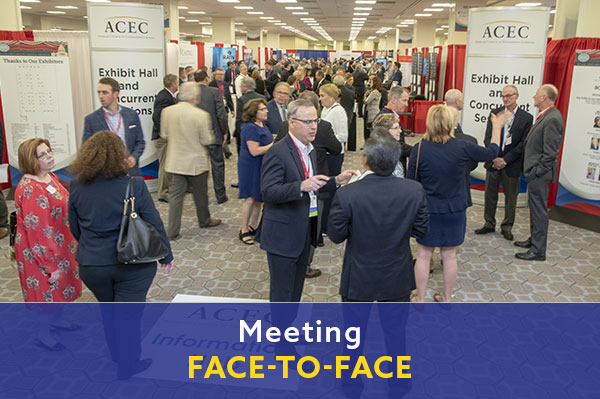 Let's discuss your ideas for a great experience. We'll help you decide which opportunities will work best to meet your business goals and budget resources.
Contact Erin Wander, ACEC Director, Affiliate Sales and Sponsorship at ewander@acec.org or drop us a note using the form below.