Mysteries of the FAR Revealed: Using the AASHTO Audit Guide: Course One - Orlando 2018
Monday, January 15 - Tuesday, January 16, 2018, 8:30 AM - 5:00 PM
Or click here for details on Course 2!
Curriculum Track: Finance and Economics
Member Organization: National Events
Faculty: Dan Purvine, President of A/E Clarity Consulting & Training and Diana Strassmaier, CPA, CCIFP, Certified QuickBooks Pro Advisor, Gross, Mendelsohn & Associates, P.A.
This course is worth 16 hours of CPE (Continuing Professional Education) credits and 14 PDHs (Professional Development Hours).
>> Review the Full Program Agenda
COURSE 1: Indirect Cost Rates: Development
This two-day course details how to apply the AASHTO Audit Guide in the development and administration of A/E consultant direct and indirect costs and rates.
Employing appropriate requirements, concepts, and tools necessary to develop and apply indirect cost rates to A/E contracts.
Describing the required components of compliant internal controls.
Preparing an appropriate analysis necessary to demonstrate the reasonableness of compensation.
Interpreting and applying Federal and State laws, regulations, policies and procedures.
Explaining various components of the external oversight framework including ethics, dispute resolution, and the FHWA function.
Comparing and distinguishing between contract types and implications on account costing and billing.
Who should attend: All DOT and A/E firm personnel who administer/manage contracts; develop/review RFPs and contracts for government procurement; build/review cost proposals; perform indirect cost rate audits; and provide oversight of contracts and costs.
Registration:
Public Sector: $495
Private Sector: $795
Location
HDR Engineering, Inc.
315 E. Robinson St. #400
Orlando, FL 32801
Hotel Recommendations
ACEC has not reserved a block of hotel rooms. Nearby hotels include:
Courtyard Marriott
730 North Magnolia Avenue
407-996-1000
Embassy Suites,
191 East Pine Street
407-841-1000
DoubleTree Hotel
60 South Ivanhoe Boulevard
407-425-4455
Online Instructions: Click here to register
Contact
Maureen Brown
202-682-4349
mbrown@acec.org
Refunds, Credits, Substitutions, and Cancellations
For cancellations received at least 15 days prior to program date, ACEC will issue a full refund. For cancellations received between 14 days and 3 days prior to program date, ACEC will issue credits toward any ACEC online class, live or on-demand. Credits are valid for 6 months from issue date. For cancellations received 2 days or less before a program date, no refunds or credits will be issued. Refunds or credits will not be issued for "no-shows." Registrants may choose another online class or substitute attendee/s without penalty at any time. Contact education@acec.org for further information.
EDUCATION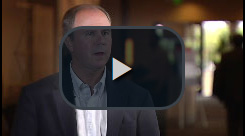 Click the video above to learn why ACEC Business Education will help your firm thrive.
ONLINE CLASS
Brand-Based Culture: Your Real Competitive Advantage
February 13, 2019
1:30-3:00 pm (ET)
Register Today >
ONLINE CLASS
Commodity is as Commodity Does
February 14, 2019
1:30-3:00 pm (ET)
Register Today >
Public-Private Partnerships and Design-Build: Opportunities and Risks for Consulting Engineers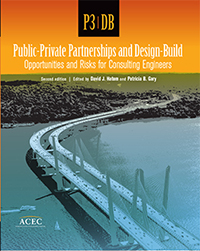 Public-Private Partnerships and Design-Build: Opportunities and Risks for Consulting Engineers provides new industry information and experience on P3 and Design-Build approaches, and offers timely recommendations about the rewards, challenges, and risk exposures for engineering firms looking to succeed in today's still evolving project work environment. Details
2018 Bundle of Salary Surveys of Engineering Firms (ZweigWhite)
The 2018 Engineering Firm Salary Surveys are the most up-to-date and comprehensive compensation survey reports for engineering firms operating in each region of the U.S. Details
TRUSTS
ACEC's Trust Programs are designed to enhance your membership investment by helping to control your firm's costs. More Info