ACEC/PAC Activities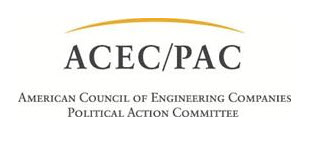 ACEC/PAC will be hosting several events during the 2017 Fall Conference in Orlando, FL:
The Fall Sweepstakes drawing will be held during the General Session on Tuesday, October 17th from 7:45 AM to 8:00 AM. Tickets are $200 each, with a limit of 5 per person. Click here for entry form.
The PAC Champions meeting will take place on Tuesday, October 17th from 10:15 AM to 12:00 noon.
ACEC/PAC is also hosting a Golf Tournament and Luncheon. More information will be available shortly.
If you have any questions about or are interested in attending any of ACEC/PAC's activities during the Fall Conference, please contact Katherine Bohny at kbohny@acec.org or 202-682-4322.