ACEC/PAC Champions Committee
PURPOSE:
ACEC's Political Action Committee (PAC) Champions, under the rules of the Federal Election Commission (FEC), oversee the recruitment of ACEC/PAC supporters in their state Member Organizations to support federal Congressional candidates. The PAC Champions are selected for annual terms with one serving as chairman. Champions approve the criteria for fund allocation and overall fundraising programs to meet their state's annual fundraising PAC goal. ACEC/PAC works in conjunction with ACEC's legislative program to elect and keep pro-business members of Congress in office that support the interests of the engineering industry and create an improved business environment for ACEC members.
2019-2020 GOALS:
Sustain $1 million ACEC/PAC goal.
Achieve effective participation of all MOs to reach their ACEC/PAC goals.
Undertake additional coordinated efforts to gain participation from ACEC's largest firms and largest states. Work closely with the state and PAC leadership in CA and TX to implement specific fundraising plans to help them achieve their 2018 ACEC/PAC goals.
Contact all ACEC member firms which have not yet completed the necessary "prior approval" forms to do so; and solicit every eligible ACEC member firm which has given prior approval and encourage them to support ACEC/PAC giving by their employees.
Increase Congressional Club ($500) membership from 276 to 285, Millennium Club ($1,000) membership from 245 to 250, Chairman's Club ($2,500) membership from 61 to 65, and Capitol Club ($5,000) membership from 22 to 25.
Grow ACEC's Direct Giving programs in terms of both dollars contributed and total overall participation by ACEC members to those federal candidates on the PAC budget.
ACEC/PAC Champions Committee Community
For more information:
Jennifer Pugh
Director of Political Affairs
(202) 347-7379
jpugh@acec.org
EDUCATION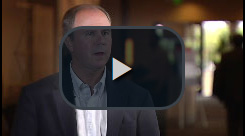 Click the video above to learn why ACEC Business Education will help your firm thrive.
ONLINE CLASS
Acquisitions – How and What to Look for During Due Diligence
October 29, 2019
1:30-3:00 pm (ET)
Register Today >
ONLINE CLASS
New Overtime Rule: What Your Firm Needs to Know
November 12, 2019
1:30-3:00 pm (ET)
Register Today >
NEW RESOURCE
Capture Planning for the Win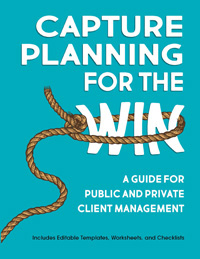 Capture Planning for the Win is a step-by-step, scalable capture and pursuit management guide that will help you evaluate and improve your firm's business development capabilities.Details
2019 Salary Survey of Engineering Firms (ZweigWhite)
The ZweigWhite 2019 Engineering Firm Salary Survey is the most up-to-date and comprehensive compensation survey report for engineering firms operating in every region of the U.S. Details
TRUSTS
ACEC's Trust Programs are designed to enhance your membership investment by helping to control your firm's costs. More Info