ACEC/PAC Activities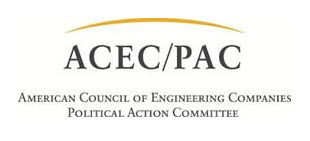 Thursday, October 15th
6 pm-8 pm
ACEC/PAC Casino Night
Staffordshire, Westin Copley Place
$200.00 per ticket
Join us at ACEC/PAC Casino Night! Ticket price includes hosted bar, appetizers, fun money gaming and prizes! All proceeds benefit ACEC/PAC. For more information and to purchase tickets, visit the ACEC/PAC site - Login and click Contribute Today (on right).
Friday, October 16th
7:45 am-8 am
ACEC/PAC Sweepstakes Drawing
ACEC/PAC's Fall Sweepstakes is back and bigger than ever. 15 prizes are up for grabs, including the grand prize of $10,000. Tickets will be available on site through 5:00 PM on Thursday, October 15th and online at the ACEC/PAC website here – login and click Contribute Today at right.
Winners will be drawn immediately following the Friday morning breakfast with exhibitors - come join us!
9:00 AM – 10:40 AM
PAC Champions Meeting
All are welcome at our Fall PAC Champions Meeting in Boston, MA. As our agenda is finalized, it will be circulated to all PAC Champions.
ACEC/PAC will not be hosting Wake Up with ACEC/PAC or a formal golf tournament at Fall Conference.
ACEC/PAC Corporate Sponsorship Program
ACEC/PAC's Corporate Sponsors help to defray fundraising costs and ensure that we can use all available financial resources raised to help elect pro-business and pro-engineering candidates. ACEC/PAC sponsors will be widely recognized throughout Fall Conference. Click Here for the Corporate Sponsors Fall Form.
If you are interested in becoming a sponsor, please get in touch with Greg Knopp at gknopp@acec.org.