Featured Speakers
Jon Meacham
Presidential Historian and Pulitzer Prize-Winning Author, Contributing Editor at TIME, Former Editor at Newsweek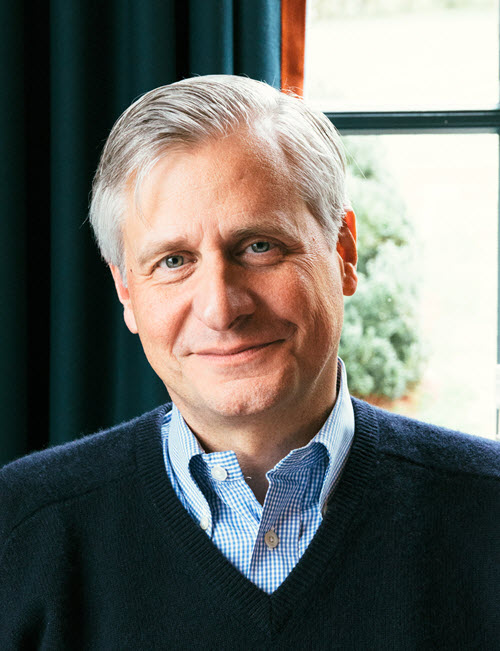 Presidential historian, Pulitzer Prize-winner, and contributor to TIME and The New York Times Book Review, Jon Meacham is one of America's most prominent public intellectuals. A regular guest on Morning Joe, he is known as a skilled raconteur with a depth of knowledge about politics, religion, and current affairs. He understands how issues and events impact our lives and why historical context matters.
Meacham's latest Presidential biography, Destiny and Power: The American Odyssey of George Herbert Walker Bush, debuted at #1 on the New York Times bestsellers list in November 2015. The Times said, "Destiny and Power reflects the qualities of both subject and biographer: judicious, balanced, deliberative, with a deep appreciation of history and the personalities who shape it."
His #1 New York Times bestseller, Thomas Jefferson: The Art of Power, was hailed as "masterful and intimate" by Fortune magazine. His other national bestsellers include Franklin and Winston, American Gospel, and American Lion: Andrew Jackson in the White House, which won the Pulitzer Prize in 2009.
A contributing editor at TIME, Meacham writes for the magazine's Ideas section. He also pens "The Long View" column in The New York Times Book Review in which he "looks back at books that speak to our current historical and cultural moment." He served as Newsweek's managing editor from 1998 to 2006 and editor from 2006 to 2010. The New York Times called him "one of the most influential editors in the news magazine business."
He has appeared on Meet The Press, The Colbert Report, and Ken Burns' documentary series The Roosevelts: An Intimate History. Fox News produced an hour-long special about Meacham's Destiny and Power in November 2015.
Named a "Global Leader for Tomorrow" by the World Economic Forum, he is a member of the Council on Foreign Relations, a fellow of the Society of American Historians, and chairs the National Advisory Board of the John C. Danforth Center on Religion and Politics at Washington University. Meacham is a Distinguished Visiting Professor of History at The University of the South and a Visiting Distinguished Professor at Vanderbilt.
He is currently at work on a biography of James and Dolley Madison.
Mick Ebeling
Technology Trailblazer, Entrepreneur and Philanthropist, Two-time SXSW Innovation Award Winner, Muhammed Ali Humanitarian of the Year Recipient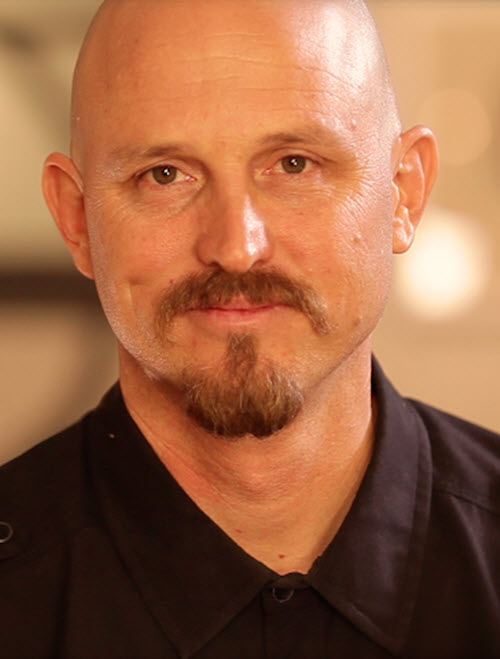 A recipient of the Muhammad Ali Humanitarian of the Year Award, a two-time South by Southwest Innovation Award Winner, one of Wired magazine's "Agents of Change," and listed as one of the most influential creative people by The Creativity 50's, Mick Ebeling is a film, television, and commercial producer, philanthropist, technology trailblazer, author, entrepreneur, and public speaker who has won every major creative award. Raised in a family of entrepreneurs and philanthropists, he is the CEO of Not Impossible Labs, a multiple-award-winning social innovation lab and production company whose mission is to develop creative solutions to real-world problems. Named one of Ad Age's "Top 50 Most Creative People," Mick Ebeling's mantra of "Commit, then figure it out" allows him to convene, connect, and empower a team of thinkers, dreamers, hackers, and doers to change the world. Working with a wide variety of Fortune 500 companies, Ebeling shares the important message of creating "Technology for the Sake of Humanity," and encourages others to do the same.
Mick Ebeling's unconventional approach to problem solving brought to life highly acclaimed initiatives: the EyeWriter, Project Daniel, Don's Voice, and most recently, Music Not Impossible. These inventions have found solutions to previously unworkable problems including bringing the ability to draw back to a paraplegic street artist, 3D-printed arms to Sudanese amputees, and a 'voice' to an ALS patient who had not spoken to his wife in over 15 years. Since its creation, the EyeWriter achieved noteworthy press and appearances including TIME magazine's "Top 50 Inventions of 2010," as well as being honored at Ad Age and Creativity's 2010 "The Idea Conference." The device is now part of the permanent collection of New York's Museum of Modern Art (MoMA).
Project Daniel, the subject of Intel's "Look Inside" campaign, enabled Ebeling to fly to Sudan to 3D print prosthetic limbs and fit them for children of the war-torn region. He then left the equipment behind with trained locals to continue his work, creating the world's first 3D-printing prosthetic lab and training facility. Arms are printed within hours and cost $100. TIME magazine said, "It's hard to imagine any other device doing more to make the world a better place." Project Daniel and Don's Voice were consecutive recipients of the SXSW Interactive Innovation Award in 2015 and 2016, in addition to receiving many other accolades.
Mick Ebeling's book, Not Impossible: The Art and Joy of Doing What Couldn't Be Done, recounts the life experiences that led to the founding of Not Impossible. Praised by Jillian Michaels as "a road map to changing your life by changing the lives of others," and hailed by Deepak Chopra as "the template for a new science of consciousness," the book is now in its fifth printing and has been translated into multiple languages.
Susan O'Malley
Former President of Washington Sports and Entertainment and First Female President of a Professional Sports Franchise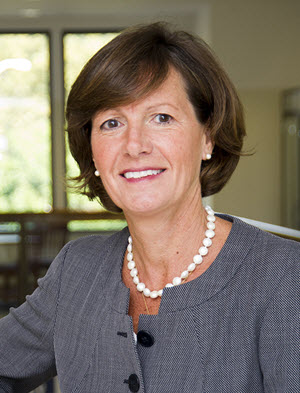 As the first female president of a professional sports franchise, Susan O'Malley is a pioneer in two fields: sports and business. At age 29, O'Malley became president of the NBA's Washington Bullets (now the Wizards) and Washington Sports and Entertainment, Inc. O'Malley joined Washington Sports during lean times. Under her guidance, the company improved its bottom line and its winning percentage. In her first season handling off-court activities, the team experienced the largest ticket revenue increase in the history of an NBA franchise. O'Malley's magic helped attract over 21.2 million patrons through the turnstiles of the Washington, DC-based Verizon Center. In her 20 year tenure with Washington Sports, she also ran the Verizon Center, the WNBA's Washington Mystics and Ticketmaster. Her accomplishments include innovative marketing and customer service initiatives that are still in use today.
Susan O'Malley speaks about leadership and thriving in a male-dominated field, calling on anecdotes and lessons learned from her life of unprecedented success. In engaging and upbeat style, she outlines seven seminal 'rules' for leadership and life and shares insider stories about entertainment, hockey, and basketball. O'Malley is hilarious, brilliant, genuine, and inviting. Her warm sense of humor, self-described "folksy" style, entertaining stories, and sharp wit make her lessons memorable.
Peter Sheahan
Global Business Leader, New York Times Best-selling Author, Named one of the "25 Most Influential Speakers in the World" by the National Speaker's Association
Founder & Group CEO of Karrikins Group, Peter Sheahan is internationally known for his innovative business thinking and thought leadership. With over 120 staff, in 24 cities, across nine countries, Sheahan knows firsthand the challenges of growing a business in the rapidly-changing marketplace.
Peter, and his firm Karrikins Group, have worked with some of the world's leading brands, including Apple, Goldman Sachs, Microsoft, Hyundai, IBM, Pfizer, Wells Fargo, and Cardinal Health. He is the author of seven books including business best-sellers Flip, Generation Y, Making it Happen, and Matter.
Peter has delivered more than 2,500 presentations to over 500,000 people in 20 different countries. He has been named one of the 25 Most Influential Speakers in the World by the National Speakers Association and is the youngest person ever to be inducted into their industry Hall of Fame.