September 15, 2022
ACEC at FIDIC; Manish Kothari Elected to FIDIC's Board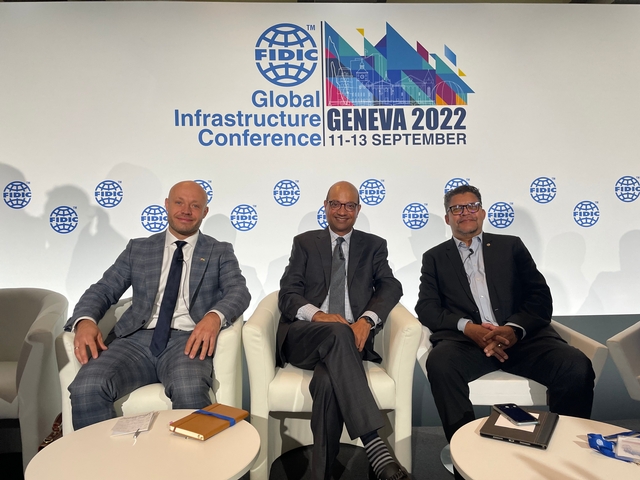 ACEC participated in another successful FIDIC Global Infrastructure Conference which just wrapped up in Geneva, Switzerland. The ACEC delegation to the conference included ACEC National President & CEO Linda Bauer Darr, our Board Chair W. Art Barrett, II, our Chair-elect Jay Wolverton, and our immediate past Chair, Robin Greenleaf. The ACEC Research Institute was represented by its Vice-Chair, Mike Carragher. Each of our attendees participated in panel discussions and presentations during the event on the issues of sustainability, achieving net-zero, and battery storage.
During the working session of the conference, ACEC's former Board Chair, Manish Kothari, president and CEO of Sheladia Associates, was elected to serve on the FIDIC board for a term of four years, a position that enables ACEC to continue to impact FIDIC's work for the engineering industry on a global stage.
Read more about the FIDIC Global Infrastructure Conference here.

All comments to blog posts will be moderated by ACEC staff.
'Subscribe' enables commenters to sign up for e-mail notification of subsequent entries
Connect with us

To view back issues of the Last Word newsletter, click here.