Engineers Week / Member Organizations
February 26, 2020
ACEC Indiana Members Go Back to School for E-Week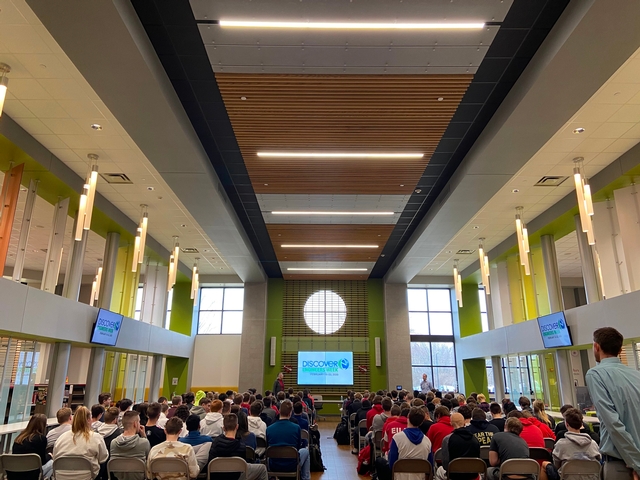 ACEC Indiana Member Go Back To School for E-WeekACEC Indiana members Karen Loftus of Loftus Engineering and Trent Newport of CrossRoad Engineers celebrate National Engineers Week by briefing students on engineering at Center Grove High School in Greenwood, IN.

All comments to blog posts will be moderated by ACEC staff.
'Subscribe' enables commenters to sign up for e-mail notification of subsequent entries
Connect with us

To view back issues of the Last Word newsletter, click here.