Engineers Week / Member Organizations
February 18, 2020
ACEC Ohio Celebrates Engineers Week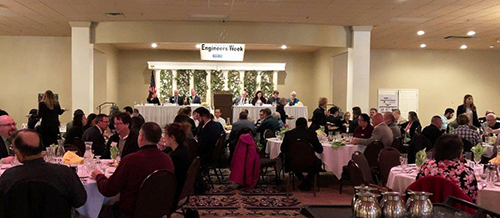 More than 100 guests attended the Annual Engineers Week Luncheon in Toledo, Ohio on Monday. The event was hosted by the National Society of Professional Engineers, Toledo Chapter, and was sponsored by ACEC Ohio.

All comments to blog posts will be moderated by ACEC staff.
'Subscribe' enables commenters to sign up for e-mail notification of subsequent entries
Connect with us

To view back issues of the Last Word newsletter, click here.