Advocacy / Member Organizations
September 3, 2019
ACEC/Washington to Use Minuteman Fund Grant to Protect Voter-Approved Transportation Funding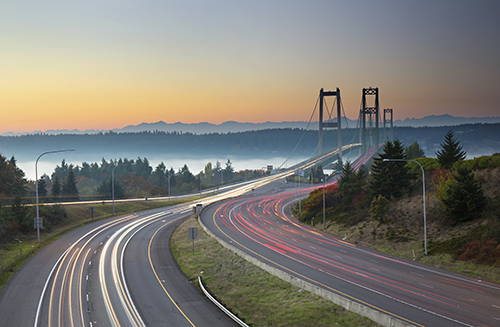 ACEC has awarded a Minuteman Fund grant to ACEC/Washington to help defeat Initiative 976, which would eliminate previously passed car registration fee increases for capital construction.
ACEC/WA is part of the Keep Washington Rolling coalition, which is leading the fight against the initiative. The coalition estimates that $12 billion worth of projects would be at risk if I-976 passes.
"I-976 takes away voters' ability to support local transportation projects, repeals funding for projects and services already underway, and rescinds targeted transportation fees that provide critical financing for infrastructure projects," according to the coalition.
The Minuteman Fund grant will be donated to coalition's "No on I-976" campaign and used for polling, focus groups, printed media, and radio/television advertising buys.
For more information on the Minuteman Fund, contact Charles Kim.

All comments to blog posts will be moderated by ACEC staff.
'Subscribe' enables commenters to sign up for e-mail notification of subsequent entries
Connect with us

To view back issues of the Last Word newsletter, click here.