ACEC News / Education
December 11, 2019
Build Project Management Expertise Week by Week with ACEC's Project Management Courses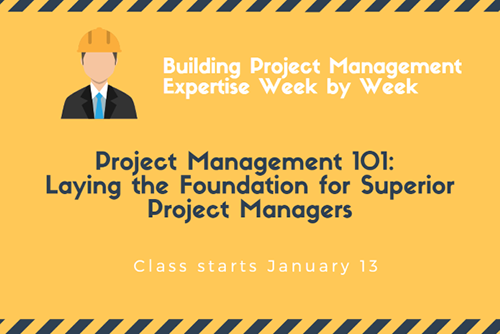 Designed to help new project managers gain skills and confidence to fit your firm's unique workflow specifications, ACEC's Project Management Training offers online, schedule-friendly training in the field of project management. The first course, Project Management 101: Laying the Foundation for Superior Project Managers, begins on January 13 and ends in March.
Taught by Howard Birnberg of Birnberg & Associates, Project Management 101 combines the scheduling ease of video learning and the immediacy and intensity of a live classroom. The nine-module interactive format provides a convenient and cost-effective way to learn the fundamentals of project management—with little or no disruption to billable staff time.
Participants will learn about all aspects of project management including:
Planning and management concepts
How to work with engineering/architectural firms
Scoping, budgeting, monitoring and billing
Project quality and risk management
Staffing and scheduling
A second course, Project Management 201: Advancing the Skills of Superior Project Managers, taught by Birnberg, Pedro Amaral of EFD, Andrew Mendelson of Berkley Design Professional, and Barry LePatner of LePatner Associates, will begin in March.
Click here for more information and to register. Select the "Project Management 101 & 201" price at checkout to save 30% on registration for the second course in this series.

All comments to blog posts will be moderated by ACEC staff.
'Subscribe' enables commenters to sign up for e-mail notification of subsequent entries
Connect with us

To view back issues of the Last Word newsletter, click here.