ACEC News / Engineering
February 18, 2020
Engineering Influence Podcast Breaks Down What Every Firm Should Know About Digital Twins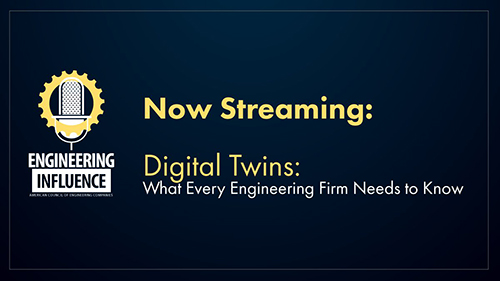 On the latest Engineering Influence podcast, Adam Klatzkin, vice president, business development - iTwin Services at Bentley Systems, talks about digital twin technology and its accelerating impact on the engineering industry.
Click here to listen to the podcast.

All comments to blog posts will be moderated by ACEC staff.
'Subscribe' enables commenters to sign up for e-mail notification of subsequent entries
Connect with us

To view back issues of the Last Word newsletter, click here.