ACEC News / Convention
May 17, 2019
Guest Post: UBER IN or UBER OUT?
by Rick Baldocchi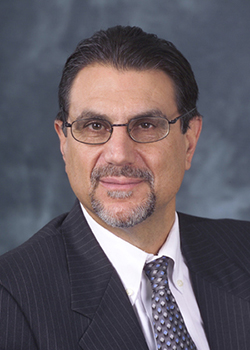 I am writing this message on American Airlines Flight AA1984 from Ronald Reagan Washington National Airport heading home from the ACEC National Spring Convention and Legislative Summit. There was so much information presented at what I consider to be THE premier event for consulting engineers in the USA, it is hard to boil it all down to one short message. I encourage you all to attend one of ACEC's national events to experience it for yourself. The next one will be the Fall Conference in Chicago, October 13-16.
As I reflect on all the information presented at the Convention, one statement from the podium echoes in my memory: "UBER IN or UBER OUT?"
That's what Tecker International's Paul Meyer said as he spoke to the ACEC Board of Directors about the difference between protecting your status quo and embracing the future. Meyer is ACEC/National's strategic planning facilitator and he was describing a recent meeting of taxicab companies where they debated whether to allow ride-sharing companies into their membership.
UBER IN or UBER OUT? Hearing that phrase, I thought back to the cab ride from Reagan to the Convention hotel the day before. There was a sign in the cab advertising that you could schedule and pay for trips online. At least this one cab company seemed to be taking the UBER IN approach, adapting to the new technology.
Following the Board of Directors meeting, I participated in the mid-sized firm CEO Roundtable. The bulk of the discussion was about attracting and retaining talent, with an emphasis on Millennials, who have come to dominate our hiring processes. Millennials typically have a different view of life and of what their dream job should offer, and we discussed how firms might change to accommodate them. Some participants told of how they are already making subtle or significant changes, while others were holding to their tried-and-true cultures and philosophies. UBER IN or UBER OUT?
Futurist Salim Ismail took up this theme in a general session address. Founding executive director of Singularity University and a former Yahoo vice president, Ismail discussed how technology advances within an industry typically double at a constant rate. So initial small rates of change accelerate at an exponential rate. He noted that this phenomenon is almost unstoppable, even by government regulation. In fact, Ismail said, industries like UBER and Airbnb are implementing technologies that violate--or push the limits--on existing laws and are waiting for the legal and regulatory systems to catch up.
Salim's premise suggests that those who take the UBER OUT approach will eventually be left behind. All of us should be watching the pace of new technologies to identify and take advantage of the next UBER IN. For example, Salim said that by 2030 solar energy will generate enough electricity to power our entire economy. That would be quite a game changer for our industry. Where will your company be in this midst of this transformation? And how is the energy industry adapting to this UBER IN or UBER OUT situation?
A highlight of every ACEC Annual Convention are the Capitol Hill visits. Hundreds of ACEC members meet with their Congressional delegations to advocate for our key legislative issues. I love going up on Capitol Hill because it reminds me of the formation of our Republic and of the many significant events that have shaped our country over its relatively short lifetime. Meeting with the aides of many Florida delegates, we felt a mixture of hope and skepticism. Hope that our two-party system can come together and work out an infrastructure deal, provide incentives for new efficient sustainable technologies, fund environmental clean-up, and deal with the on-going immigration issues. Skepticism that the divide between the parties will be too wide to make progress on any of these far-reaching policies.
I left the Hill with a feeling that "Politics as Usual" will prevail in this session, and that true change will not occur. Let's hope that Ismail is correct about technology's exponential increase, despite government regulations, and that engineering excellence can continue to impact society as it has done throughout human history. My hope is that, somehow, we the people and our elected officials can find the best way to move forward. Perhaps, though, before we can do this, we need to determine how we want to balance protecting the ways of the past and embracing the potential of the future.
UBER IN or UBER OUT? A catchy phrase about a single transportation phenomenon or a bold statement about long-term success in an ever-changing world? I leave you with this question as I call my Lyft to take me home.
Rick Baldocchi is the 2018-19 ACEC/Florida and a vice president of Avcon, Inc. in Orlando,

All comments to blog posts will be moderated by ACEC staff.
'Subscribe' enables commenters to sign up for e-mail notification of subsequent entries
Connect with us

To view back issues of the Last Word newsletter, click here.