Industry News / Industry Statistics
December 9, 2019
Latest Engineering Influence Podcast Focuses on 3Q Economic Report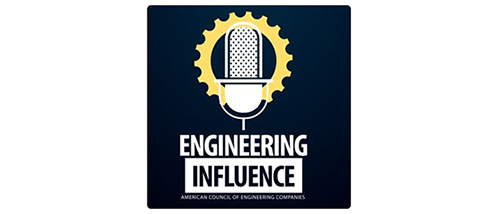 In the latest Engineering Influence podcast, ACEC Senior Director of Private Market Resources Erin McLaughlin discusses recession chances, engineering industry revenue trends, and upside risks to the U.S. economy.
Click here to listen to the podcast.
Click here to subsribe to ACEC Private Industry Briefs, including the quarterly economic reviews.

All comments to blog posts will be moderated by ACEC staff.
'Subscribe' enables commenters to sign up for e-mail notification of subsequent entries
Connect with us

To view back issues of the Last Word newsletter, click here.