ACEC News / Fall Conference
September 17, 2021
Latest Update to ACEC COVID Policy for 2021 ACEC Fall Conference Attendees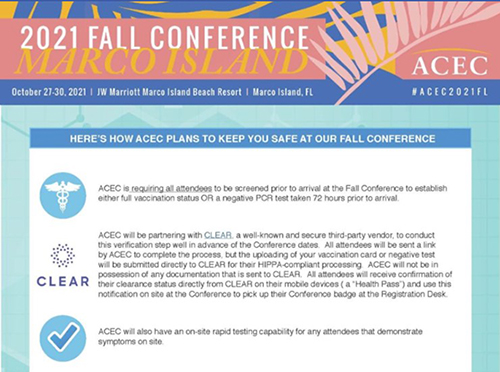 ACEC has updated its COVID policy for the 2021 ACEC Fall Conference, partnering with CLEAR, a well-known and secure third-party vendor, to conduct attendee COVID status verifications well in advance of the Conference dates.
Click here to view the updated policy.

All comments to blog posts will be moderated by ACEC staff.
'Subscribe' enables commenters to sign up for e-mail notification of subsequent entries
Connect with us

To view back issues of the Last Word newsletter, click here.