Industry News / Industry Statistics
June 3, 2021
Podcast: Diving Into the 42nd Annual Deltek Clarity Architecture and Engineering Industry Study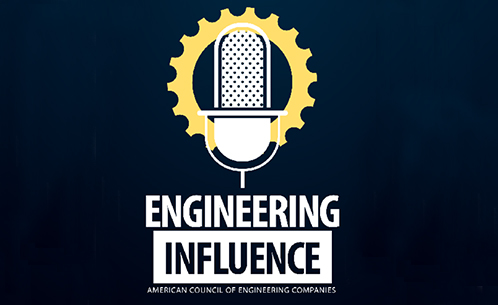 Deltek Product Marketing Director Megan Miller joined the Engineering Influence podcast to discuss the 42nd Annual Deltek Clarity Architecture and Engineering Industry Study, which was just released last week.
It's a voluminous report—107 pages long—delving into every aspect of how design firms got through the difficult past year and what they are looking forward to in the coming year. Deltek surveyed 480 firms of all sizes spread all across the country as well as a handful in Canada.
Click here to listen to the podcast episode.
Click here to download the free study.

All comments to blog posts will be moderated by ACEC staff.
'Subscribe' enables commenters to sign up for e-mail notification of subsequent entries
Connect with us

To view back issues of the Last Word newsletter, click here.