November 10, 2022
Decarbonizing Commercial Real Estate with BluePrint Power's Jesse Gary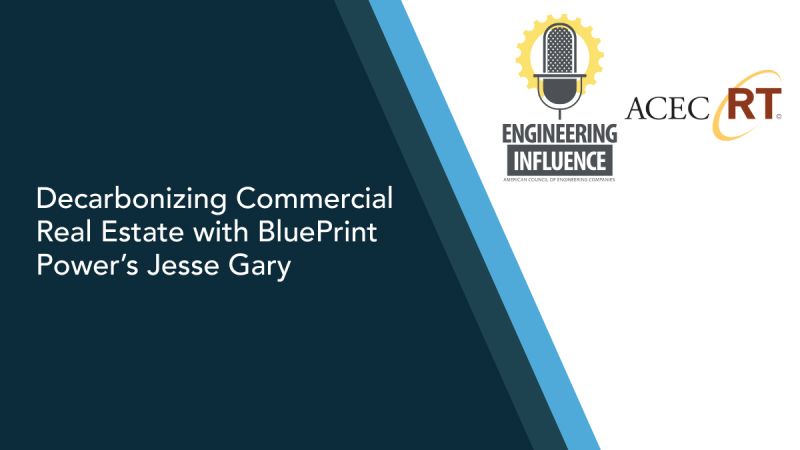 Diana Alexander interviewed Jesse Gary, Head of Energy Systems, BluePrint Power about developing integrated energy solutions to help private companies take advantage of the energy transition to clean energy and decarbonize their operations. Listen to the episode.
Jesse Gary will speak at ACEC's first-ever Private Market Symposium on the energy market on November 15 in Houston, TX. He will be joined by Elijah. J. Williams, Executive Director, Energy Corridor District for a fireside chat about decarbonizing commercial real estate.
Register for the symposium. See the full agenda.

All comments to blog posts will be moderated by ACEC staff.