Conference Marketing: Is the Juice Worth the Squeeze?
Thursday, May 11, 2017 1:30 PM - 3:00 PM (Eastern Time (US & Canada))
05-11-2017 01:30 PM 05-11-2017 03:00 PM 15 Conference Marketing: Is the Juice Worth the Squeeze? Conference Marketing: Is the Juice Worth the Squeeze? Online ACEC acec@acec.org false MM/DD/YYYY add to calendar
>> Live 10-Pack purchaser? Head to the ACEC Bookstore and click to redeem!
This online class carries 1.5 PDHs (Professional Development Hours).
Curriculum Track: Marketing and Business Development
Member Organization: National Events
Faculty: Steve Walker, P.E., Principal, SR Walker & Associates, Inc. and Bonnie Temple, CPSM, Regional Marketing Leader, Kittelson & Associates, Inc.
>> Nearly all ACEC online classes are recorded for our on-demand library. Purchase now to view later!
Professional conferences are among the greatest opportunities we have to connect with our colleagues, clients, prospective clients, potential teaming partners, possible recruits. We're all away from the office with its demands and distractions. We are in the same location, with meals, social activities, sharing information and (mostly) in a relaxed friendly environment. They should be a gold mine, right?
Let's face it; we invest a lot of money, staff time, effort and energy in planning, participating and attending professional conferences. But, all too often the results don't live up to the potential. Why not? Well, in our experience, here are the top five reasons why the Juice was not worth the Squeeze.
We never met a conference we didn't like! There are way more conferences and events than we can really take full advantage of, but we have a really hard time saying "no". It's almost like responding blindly to RFP's we haven't positioned for (and we never do that). And of course, everyone "gets" to go.
Plan? We don't need no stinking plan! We are way too busy to take the time to put together a conference plan, research the speakers, sponsors and attendees to identify objectives in advance, prioritize attendees based on our objectives. Naw, let's just get there and we'll figure it out.
Preparation is for losers! Getting speaking, presenting, moderating roles, arranging client meetings in advance, hosting a reception, creating a great exhibit or booth. These are all expensive, and, oh yea, we are soo busy.
Networking? I'd rather have a root canal! Besides, I need to spend time in my room working on that project report, (or watching a movie). And anyway I don't know anyone or what to say.
Follow up? I'll do that when I get a few free minutes. And I didn't really take any notes, collect any cards or commit to any more tasks I don't have time for anyway.
Do any of these hit home? Have you heard them before? If so, this webinar will offer some simple and effective ideas to help you make some real changes and give your team some tools they can use immediately to turn all these lemons into golden opportunities. So, sign up today (or are you just too busy?)
This will be an interactive presentation with co-presenters, Steve Walker and Bonnie Temple who will be soliciting feedback as they go.
Learning Objectives::
Before you even register for a conference it's essential that you have a sense of what you're planning to accomplish by attending. With no gam plan, you're better off staying home.
Care selection of conferences through understanding the conference purpose and audience.
Define your goals and objectives – have a sense of what you're planning to accomplish through attending. It is developing business, learning about a new market sector being present for a client audience.
Identify your level of involvement – are there speaking opportunities, exhibit space, sponsorships, or events that you need to sign up for in advance?
Plan the logistics and engagement strategies so while you're there, you make the most out of your time.
Know what to do when you return home, follow up strategies that will ensure further relationship development and that build on goals and objectives you've set are achieved.
Registration:
ACEC Members: $199
Non-members: $299
Click here for the faxable registration form
>> Click here to register.
Contact:
Maureen Brown
202-682-4349
education@acec.org
X
Did you know ...?
All ACEC Online Classes carry 1-1.5 PDH credits.
For more information check out our complete list of FAQs.
Find My Answer >>
Refunds, Credits, Substitutions, and Cancellations
To successfully access an ACEC live or on-demand online class, you must be using Windows 7 or higher.
For cancellations received at least 15 days prior to program date, ACEC will issue a full refund. For cancellations received between 14 days and 3 days prior to program date, ACEC will issue credits toward any ACEC online class, live or on-demand. Credits are valid for 6 months from issue date. For cancellations received 2 days or less before a program date, no refunds or credits will be issued. Refunds or credits will not be issued for "no-shows." Registrants may choose another online class or substitute attendee/s without penalty at any time. Contact education@acec.org for further information.
EDUCATION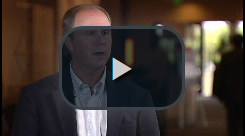 Click the video above to learn why ACEC Business Education will help your firm thrive.
ONLINE CLASS
Take Control of Your Email: Outlook and Email Management Best Practices
April 25, 2017
1:30-2:30 pm (ET)
Register Today >
ONLINE CLASS
ESOPs and Why Engineering Firms Love Them
April 27, 2017
1:30-2:30 pm (ET)
Register Today >
NEW RESOURCE
Public-Private Partnerships and Design-Build: Opportunities and Risks for Consulting Engineers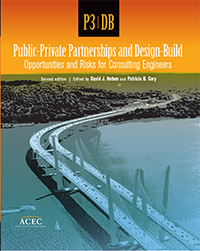 Updated for 2017, the book provides new industry information and experience on P3 and Design-Build approaches, and offers timely recommendations about the rewards, challenges, and risk exposures for engineering firms looking to succeed in today's still evolving project work environment. Details
2017 Bundle of Salary Surveys of Engineering Firms (ZweigWhite)
The 2017 Engineering Firm Salary Surveys are the most up-to-date and comprehensive compensation survey reports for engineering firms operating in each region of the U.S. Details
TRUSTS
ACEC's Trust Programs are designed to enhance your membership investment by helping to control your firm's costs. More Info