Superfund 2017: Cleanup Accomplishments and the Challenges Ahead
A White Paper Commissioned by ACEC
The Comprehensive Environmental Response, Compensation, and Liability Act (CERCLA), better known as "Superfund," is now in its 37th year. At the start of a new presidential administration it is timely, once again, to review the progress of the Superfund remedial program aimed at cleaning up sites on the National Priorities List (NPL). The NPL is the list of sites where federal funds can be used to pay for remedial actions or more colloquially, what are referred to as long-term cleanups. The NPL has become synonymous with those sites that are the highest oriority in the country: contaminated areas warranting federal funding, federal enforcement action, or both.
The purpose of this paper is to provide information on the overall progress of the remedial program, looking at both the number and types of sites added to the NPL since FY 2000 as well as at key measures of program success. Program funding is also examined as one of the questions that has plagued the program for many years is whether Congress is appropriating adequate funds to ensure the timely cleanup of sites. This paper focuses on sites on the NPL that are not owned or operated by federal agencies (referred to as "non-federal" NPL sites) from FY 2000 through FY 2016; proposed NPL sites, federal facilities, and Superfund al ternative sites are not addressed. Where appropriate, actual EPA expenditures and accomplishments are compared with the estimates that were presented in a 2001 Report to Congress, Superfund's Future: What Will It Cost?, published by Resources for the Future (RFF).
EDUCATION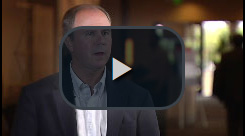 Click the video above to learn why ACEC Business Education will help your firm thrive.
ONLINE CLASS
How to Value Your Engineering Company
March 20, 2019
1:30-3:00 pm (ET)
Register Today >
ONLINE CLASS
How to Win 75% of Your Proposals
March 21, 2019
1:30-3:00 pm (ET)
Register Today >
NEW RESOURCE
Public-Private Partnerships and Design-Build: Opportunities and Risks for Consulting Engineers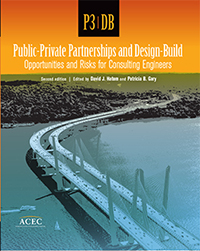 Public-Private Partnerships and Design-Build: Opportunities and Risks for Consulting Engineers provides new industry information and experience on P3 and Design-Build approaches, and offers timely recommendations about the rewards, challenges, and risk exposures for engineering firms looking to succeed in today's still evolving project work environment.Details
2018 Bundle of Salary Surveys of Engineering Firms (ZweigWhite)
The 2018 Engineering Firm Salary Surveys are the most up-to-date and comprehensive compensation survey reports for engineering firms operating in each region of the U.S. Details
TRUSTS
ACEC's Trust Programs are designed to enhance your membership investment by helping to control your firm's costs. More Info