ENGINEERING EXCELLENCE AWARDS
More than 700 members, guests, and dignitaries — an all-time record — attended the 2017 Engineering Excellence Awards Gala, on April 25 in Washington, D.C. to commemorate the program's the 50th anniversary.
Known industry wide as the "Academy Awards" of the engineering industry, the 2017 Gala showcased 162 projects from across the country and around the world.
A nationwide panel of more than 30 judges representing a wide spectrum of built environment disciplines selected 36 projects for top awards — including 16 finalists for the 2017 Grand Conceptor Award, honoring the year's top engineering achievement. Comedian and actor Kevin Nealon hosted the 50th Anniversary Gala, and an all-time record of more than 700 members, guests and dignitaries attended.
Winner of the 2017 Grand Conceptor Award was the new SR 520 Floating Bridge in Seattle, designed by HDR. This dynamic new 1.5-mile span is the world's longest and largest floating bridge. The superstructure is supported by 21 of the heaviest, widest and deepest longitudinal pontoons ever built, each weighing nearly 11,000 tons.
Further stabilized by 54 supplemental pontoons and cables and anchors, the bridge can resist winds of up to 98 miles per hour and 6.3-foot wave heights or the equivalent of a 100-year storm. The new bridge provides six travel lanes for vehicular traffic, a dedicated transit and high-occupancy vehicle lane in each direction, as well as a 14-foot-wide shared-use pathway for cyclists and pedestrians; it will support the future addition of multimodal transportation options.
HDR's Larry Kyle addresses 2017 EEA Gala attendees after his firm's project, the new SR 520 Floating Bridge, was named the year's most outstanding engineering achievement.
See below for important submission information for the 2018 Engineering Excellence Awards, or contact Daisy Nappier, at dnappier@acec.org.
2018 CALL FOR ENTRIES
The 2018 Call for Entries brochure will be available in mid-June. The brochure will be mailed along with the July/August issue of the Engineering Inc. magazine.
All submissions must be entered through your respective State Member Organization. For state deadlines and entry requirements, please contact your nearest State Member Organization. Click here for Member Organization contact information.
If you have questions or need more information, contact Daisy Nappier at dnappier@acec.org or at 202-347-7474.
2017 Grand Conceptor Award Winner with Video
Past Grand Conceptor Award Winners
2017 Top Winners and 2017 National Recognition Award Winners by State
Gala Photos
Purchase Grand and Honor Formal Photos
Purchase Formal National Recognition Photos
Order Additional Awards
EEA Committee
EEA Judges
EDUCATION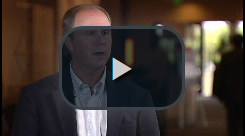 Click the video above to learn why ACEC Business Education will help your firm thrive.
ONLINE CLASS
Fundamental Elements for a Financially Sustainable Ownership Program
May 23, 2017
1:30-62:30 pm (ET)
Register Today >
ONLINE CLASS
Compensation and Labor Accounting—Back to the Basics
May 31, 2017
1:30-2:30 pm (ET)
Register Today >
NEW RESOURCE
Public-Private Partnerships and Design-Build: Opportunities and Risks for Consulting Engineers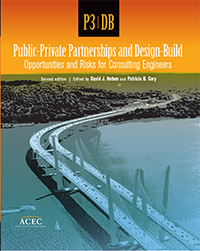 Updated for 2017, the book provides new industry information and experience on P3 and Design-Build approaches, and offers timely recommendations about the rewards, challenges, and risk exposures for engineering firms looking to succeed in today's still evolving project work environment. Details
2017 Bundle of Salary Surveys of Engineering Firms (ZweigWhite)
The 2017 Engineering Firm Salary Surveys are the most up-to-date and comprehensive compensation survey reports for engineering firms operating in each region of the U.S. Details
TRUSTS
ACEC's Trust Programs are designed to enhance your membership investment by helping to control your firm's costs. More Info