ENGINEERING EXCELLENCE AWARDS
ACEC's annual Engineering Excellence Awards (EEA) competition pays tribute to exemplary Member Firm achievements from throughout the world. Since 1967, U.S. engineering firms have entered their most innovative projects and studies in ACEC's annual Engineering Excellence Awards program (EEA)—"the Academy Awards of the engineering industry"—which honors the year's most outstanding engineering accomplishments. Projects that are winners at state level EEA competitions are eligible for ACEC's national EEA competition.
Each year a distinguished panel of 25-30 judges representing a cross section of industry, government, academia and media, assemble for three days to rank the submissions on engineering excellence. Projects from throughout world are rated on the basis of uniqueness and innovative applications; future value to the engineering profession; perception by the public; social, economic, and sustainable development considerations; complexity; and successful fulfillment of client/owner's needs, including schedule and budget.
The panel then selects 24 top award winners—16 Honor Awards and 8 Grand Awards. One Grand Conceptor Award winner will be chosen from the 8 Grand Awards as the overall best engineering project.
Deadline for all submission materials — January 6, 2017
Call for Entries
Submissions
All submissions must be entered through your respective state Member Organization. Click here for a State Member Organization contact list. Click here for EEA submission deadline for each state (Excel spreadsheet).
If you have any questions or need more information, contact Daisy Nappier at dnappier@acec.org or 202-347-7474.
2016 Grand Conceptor Award Winner with Video
Past Grand Conceptor Award Winners
2016 Top Winners and 2016 National Recognition Award Winners by State
Gala Photos
Order Additional Awards
EEA Committee
EEA Judges
EDUCATION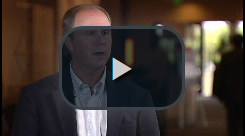 Click the video above to learn why ACEC Business Education will help your firm thrive.
ONLINE CLASS
Strategic Planning Pitfalls: Success Secrets of Strategic Execution
August 24, 2016
1:30-3:00 pm (ET)
Register Today >
ONLINE CLASS
Document Retention: Best Practices for A/E Design Professionals
August 30, 2016
1:30-3:00 pm (ET)
Register Today >
NEW RESOURCE
Winning Strategies for A/E/C Firms: An Executive's Guide to Maximizing Growth and Profitability
How smart strategic thinking can help firms manage change and grow strong by focusing on opportunities that offer the greatest chance for long-term success and profitability. Details, PDF format.
TRUSTS
ACEC's Trust Programs are designed to enhance your membership investment by helping to control your firm's costs. More Info