ENGINEERING EXCELLENCE AWARDS
ACEC's Annual Engineering Excellence Awards (EEA) competition pays tribute to exemplary Member Firm Achievements from throughout the World
EEA entries are accepted into one of the 12 project categories: studies, research, and consulting engineering services; building/technology systems; structural systems; surveying and mapping technology; environmental; waste and storm water; water resources; transportation; special projects; energy; and industrial and manufacturing processes and facilities.
Projects that are winners at the state level EEA competitions are eligible for ACEC's national EEA competition.
A distinguished panel of 25-30 judges representing industry, government, academia and media assembles for three days each year to critique and rank the submissions for engineering excellence. Projects from throughout the world are rated on the basis of uniqueness and/or innovative applications of new or existing techniques; future value to the engineering profession and enhanced public awareness/enthusiasm of the role of engineering; social, economic and sustainable development considerations; complexity; successful fulfillment of client/owner needs.
The panel then selects 36 top award winners – 16 Grand Awards and 20 Honor Awards. One Grand Conceptor Award winner will be chosen from the 16 Grand Awards as the overall best engineering project.
The winners are recognized at ACEC's Annual Engineering Excellence Awards Gala, which has become the engineering industry's highest profile event. Last year's elegant black-tie EEA Gala attracted more than 750 members and guests, national industry leaders, representatives of Congress and the Administration. It also provides Member Firms with national recognition and a platform to showcase their talent and expertise in a dramatic setting.
The 2020 EEA Gala – which will celebrate with pride and elegance the most outstanding achievements of the engineering profession – will be held on Tuesday, April 28, 2020, at the Marriott Wardman Park Hotel in Washington, D.C.
EEA Resources
Submissions
All submissions must be entered through your respective state Member Organization. Click here for a State Member Organization contact list. Click here for EEA submission deadline for each state (Excel spreadsheet).
2019 EEA
2019 Thumbnails of Red Carpet Interviews
2019 Grand Conceptor Award Winner with Video
Past Grand Conceptor Award Winners
2019 Top Winners and 2019 National Recognition Award Winners by State
Gala Photos
Purchase Grand and Honor Formal Photos
Purchase Formal National Recognition Photos
Order Additional Awards
EEA Committee
EEA Judges
EDUCATION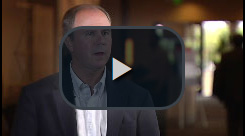 Click the video above to learn why ACEC Business Education will help your firm thrive.
ONLINE CLASS
Acquisitions – How and What to Look for During Due Diligence
October 29, 2019
1:30-3:00 pm (ET)
Register Today >
ONLINE CLASS
New Overtime Rule: What Your Firm Needs to Know
November 12, 2019
1:30-3:00 pm (ET)
Register Today >
NEW RESOURCE
Capture Planning for the Win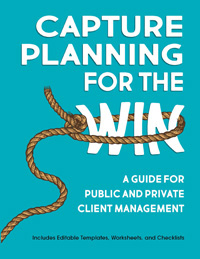 Capture Planning for the Win is a step-by-step, scalable capture and pursuit management guide that will help you evaluate and improve your firm's business development capabilities.Details
2019 Salary Survey of Engineering Firms (ZweigWhite)
The ZweigWhite 2019 Engineering Firm Salary Survey is the most up-to-date and comprehensive compensation survey report for engineering firms operating in every region of the U.S. Details
TRUSTS
ACEC's Trust Programs are designed to enhance your membership investment by helping to control your firm's costs. More Info