ENGINEERING EXCELLENCE AWARDS
Raising the Bayonne Bridge Named
Year's Most Outstanding Engineering Triumph
Annual ACEC Engineering Excellence Awards Showcased Top Engineering Efforts Worldwide
WASHINGTON, D.C. — Design and construction of new roadway within the steel-arch Bayonne Bridge—64 feet above an existing highway it was to replace—has won the 2018 "Grand Conceptor" Award signifying the year's most outstanding engineering achievement. The award was earned as part of the 51st annual Engineering Excellence Awards (EEA)—a global competition sponsored by the American Council of Engineering Companies (ACEC).
More than 650 attended the black-tie EEA Gala on April 18, in Washington, D.C., hosted by Actor/Comedian Kevin Nealon. The event recognized 146 preeminent engineering accomplishments throughout the nation and the world.
Challenged that the bridge's previous 151-foot navigation clearance was too low to accommodate the anticipated influx of huge "Panamax" cargo ships on route to the Port of New York and New Jersey, the project increased clearance to a necessary 215 feet by constructing a roadway above the existing one, with the existing roadway remaining open to traffic, before it was subsequently demolished.
Designed by the joint venture of HDR and WSP USA, the project added more than 4,000 tons of steel strengthening plates to support the structure's temporary double-highway condition during construction. In addition to increasing navigation clearance, the new bridge now has wider lanes, concrete medians, a shared-use path, and can incorporate a light rail line in the future.
The Bayonne Bridge joins the SR 520 Floating Bridge in Seattle (2017); the San Francisco Air Traffic Control Tower (2016); the San Francisco-Oakland Bay Bridge East Span (2015); and the Wacker Drive/Congress Parkway Reconstruction in Chicago (2014); as recent most outstanding engineering achievements of the year winners.
See below for important submission information for the 2019 Engineering Excellence Awards, or contact Daisy Nappier, at dnappier@acec.org.
2019 CALL FOR ENTRIES
Submissions
All submissions must be entered through your respective state Member Organization. Click here for a State Member Organization contact list. Click here for EEA submission deadline for each state (Excel spreadsheet).
2018 Grand Conceptor Award Winner with Video
Past Grand Conceptor Award Winners
2018 Top Winners and 2018 National Recognition Award Winners by State
Gala Photos
Purchase Grand and Honor Formal Photos
Purchase Formal National Recognition Photos
Order Additional Awards
EEA Committee
EEA Judges
EDUCATION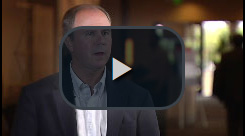 Click the video above to learn why ACEC Business Education will help your firm thrive.
ONLINE CLASS
2019 Engineering Industry Outlook – Important Trends and Market Dynamics that Will Influence the Industry in the Year to Come
January 17, 2019
1:30-3:00 pm (ET)
Register Today >
ONLINE CLASS
Six Signs of a Weak or Ineffective Project Management System ... and How to Counter Them
January 22, 2019
1:30-3:00 pm (ET)
Register Today >
NEW RESOURCE
Public-Private Partnerships and Design-Build: Opportunities and Risks for Consulting Engineers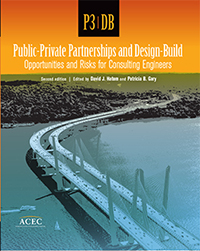 Public-Private Partnerships and Design-Build: Opportunities and Risks for Consulting Engineers provides new industry information and experience on P3 and Design-Build approaches, and offers timely recommendations about the rewards, challenges, and risk exposures for engineering firms looking to succeed in today's still evolving project work environment.Details
2018 Bundle of Salary Surveys of Engineering Firms (ZweigWhite)
The 2018 Engineering Firm Salary Surveys are the most up-to-date and comprehensive compensation survey reports for engineering firms operating in each region of the U.S. Details
TRUSTS
ACEC's Trust Programs are designed to enhance your membership investment by helping to control your firm's costs. More Info