ENGINEERING EXCELLENCE AWARDS
Record-Breaking 2020 Engineering Excellence Awards Set for April 28th
A record 203 engineering projects from throughout the U.S. and the world will be celebrated during the 2020 Engineering Excellence Awards (EEA), sponsored by the American Council of Engineering Companies (ACEC). The festivities will be held on Tuesday, April 28th at the Marriott Wardman Park in Washington, D.C., as part of the ACEC Annual Convention.
Known industrywide as the "Academy Awards" of the engineering industry, the black-tie EEA Gala celebrates the year's most innovating and impacting engineering achievements—including naming winner of the industry's top achievement award—the Grand Conceptor.
Ross Shafer, a six-time Emmy Award-winning TV broadcaster and comedian once again will emcee the Gala. Shafer was former host of CBS's The Late Show, ABC's Match Game, and for years a headliner for the nation's top comedy clubs.
He is credited with helping grow the celebration from a small luncheon in 1967—into a gigantic black-tie celebration of engineering excellence truly worthy of its "Academy Awards" of the engineering industry label.
More than 750 members and guests from throughout the nation, and the world, also a record, attended last year's Gala celebration. Officials expect that attendance number to be surpassed at this year's event.
For more information and to get your Gala tickets, please click here or contact Daisy Nappier.
2019 EEA
2019 Thumbnails of Red Carpet Interviews
2019 Grand Conceptor Award Winner with Video
Past Grand Conceptor Award Winners
2019 Top Winners and 2019 National Recognition Award Winners by State
2019 Gala Photos
Purchase Grand and Honor Formal Photos
Purchase Formal National Recognition Photos
Order Additional Awards
EEA Committee
EEA Judges
GET INVOLVED
EDUCATION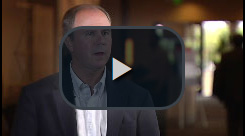 Click the video above to learn why ACEC Business Education will help your firm thrive.
ONLINE CLASS
Acquisitions – How and What to Look for During Due Diligence
October 29, 2019
1:30-3:00 pm (ET)
Register Today >
ONLINE CLASS
New Overtime Rule: What Your Firm Needs to Know
November 12, 2019
1:30-3:00 pm (ET)
Register Today >
NEW RESOURCE
Capture Planning for the Win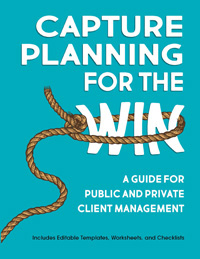 Capture Planning for the Win is a step-by-step, scalable capture and pursuit management guide that will help you evaluate and improve your firm's business development capabilities.Details
2019 Salary Survey of Engineering Firms (ZweigWhite)
The ZweigWhite 2019 Engineering Firm Salary Survey is the most up-to-date and comprehensive compensation survey report for engineering firms operating in every region of the U.S. Details
TRUSTS
ACEC's Trust Programs are designed to enhance your membership investment by helping to control your firm's costs. More Info