ENGINEERING EXCELLENCE AWARDS
Emmy Award Winner Ross Shafer Returns as EEA Gala Host
Renowned television host, comedian and motivational speaker Ross Shafer returns to emcee the 2019 ACEC Engineering Excellence Awards (EEA) Gala, celebrating the year's most remarkable engineering achievements.
The Gala will be held May 7th, at the Marriott Wardman Park Hotel, Washington, D.C. as part of the 2019 ACEC Annual Convention in Washington, D.C.
Shafer was EEA Gala host for more than 10 years through 2014. He is credited with helping grow the Gala—which began as a luncheon in 1967—into a gigantic black-tie celebration of excellence truly worthy of its "Academy Awards of the engineering industry" label. More than 650 members and guests attended the last year's Gala celebration.
Shafer is six-time Emmy Award-winning TV broadcaster and comedian. He is former host of CBS's The Late Show, ABC's Match Game, and for years was a headliner for the nation's top comedy clubs. Jay Leno still refers to him as "the funniest man I know!" He is now one of the most sought-after motivational keynote speakers and seminar leaders on motivation, customer service and business growth.
This year's Gala will honor a record 196 engineering achievements from the U.S. and throughout the world. Attendees can also take part in the Gala's "Red Carpet" event featuring on-camera interviews of guests conducted by a local D.C. television news producer. Videos will be posted to ACEC's website and YouTube channel.
The Gala evening concludes with a live-band and dancing as part of its "Champagne After Party" which is free to all Gala attendees.
For more information and to get your tickets please, click here or contact Daisy Nappier.
2018 Grand Conceptor Award Winner with Video
Past Grand Conceptor Award Winners
2018 Top Winners and 2018 National Recognition Award Winners by State
Gala Photos
Purchase Grand and Honor Formal Photos
Purchase Formal National Recognition Photos
Order Additional Awards
EEA Committee
EEA Judges
EDUCATION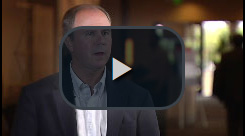 Click the video above to learn why ACEC Business Education will help your firm thrive.
ONLINE CLASS
Qualifiers and COAs: Understanding Connections, Mitigating Risks
April 24, 2019
1:30-3:00 pm (ET)
Register Today >
ONLINE CLASS
Succession Planning: Rewarding Senior Owners & Opportunities for Younger Employees
April 25, 2019
1:30-3:00 pm (ET)
Register Today >
NEW RESOURCE
Public-Private Partnerships and Design-Build: Opportunities and Risks for Consulting Engineers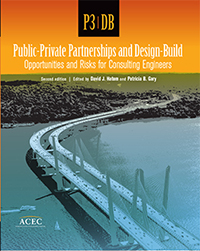 Public-Private Partnerships and Design-Build: Opportunities and Risks for Consulting Engineers provides new industry information and experience on P3 and Design-Build approaches, and offers timely recommendations about the rewards, challenges, and risk exposures for engineering firms looking to succeed in today's still evolving project work environment.Details
2018 Bundle of Salary Surveys of Engineering Firms (ZweigWhite)
The 2018 Engineering Firm Salary Surveys are the most up-to-date and comprehensive compensation survey reports for engineering firms operating in each region of the U.S. Details
TRUSTS
ACEC's Trust Programs are designed to enhance your membership investment by helping to control your firm's costs. More Info